Angela White Reveals All on Porn and Coffee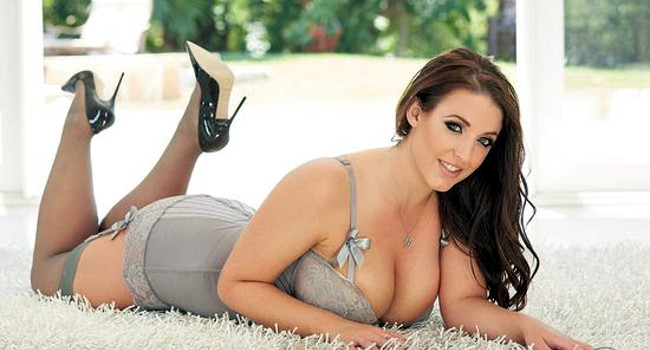 CYBERSPACE – Adult performer Angela White revealed all during the Porn and Coffee show. The weekly podcast, hosted by PlugRush's Thomas Skavhellen and YNOT Group co-owner Jay Kopita, exposes the adult entertainment industry through the eyes of prominent, provocative insiders.
"It was great to be featured on the Porn and Coffee podcast," said White, a native of Australia. "Jay and Thomas asked a lot of well-researched questions that allowed me to speak in depth about my experiences in porn, my approach to directing and producing, and my philosophy and politics vis-a-vis the adult industry. And to top it off, the interview was a lot of fun."
The podcast featuring White is available here.
"It was a real pleasure and an honor to have Angela White on our show," Kopita said. "She is a stunning beauty with numerous accomplishments in and out of the industry, so we did our best to get inside her … head, and learn more about what drives and motivates her. She's also quite hilarious, too."
White's body and mind aren't the only things attracting attention late. Sexposé reviewed her award-winning website and gave it straight As. The site features White in intense performances that push the boundaries of sexuality.
"…[A]mong membership pay sites, Angela White's stands in a class by herself," the write-up noted.
White may be followed on Twitter, Facebook, Instagram and tumblr.
Comments are closed.