Anna Kieran Named Biz Development Manager at MPG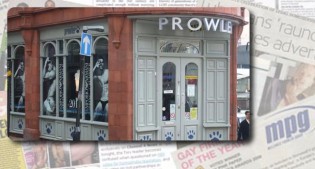 LONDON – Millivres Prowler Group, a collective of retail and media companies focusing on gay adult consumers, has appointed Anna Kieran business development manager.
In her new role, Kieran is responsible for boosting sales and extending the consumer reach of MPG subsidiary Prowler's British adult content. In addition, she is expected to maximize exposure and revenues for Performax, the parent company's exclusive line of herbal supplements, as well as identify and develop new product ranges. She will work closely with recently promoted Distribution Manager David Poynter.
"I feel honoured to be working for a company with such a long and respected history," Kieran said of the conglomerate that will turn 40 this year. "MPG is more than an adult company, and I see a huge amount of scope for new business. It's an exciting challenge for me, and I'm eager to get to work."
Founded in 1974, MPG claims to reach more than 500,000 gay men and women via its print, digital and retail outlets. The company's brands include Gay Times, DIVA, PinkPaper.com, Prowler retail shoppes, Expectations fetish stores, and online properties representing real-world endeavor.
MPG's DVD distribution arm releases as many as 14 titles a month under brands including the twink label Euroboy.
For more about the company, visit Millivres.co.uk. Kieran may be reached at her new email address.
Comments are closed.