ASACP: 'We Cannot Support Proposed UK Law'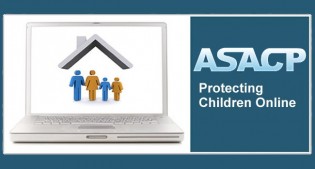 LOS ANGELES – If UK regulators have their way, by the end of 2014 websites that do not prevent children younger than 18 from viewing age-inappropriate content will be inaccessible by British web users.
A draft proposal of new legislation is under consideration by Parliament. The proposed law mandates adult website operators install age-verification mechanisms that verify a credit card owner's identity, install metadata to allow content filters to be more effective at tagging porn, and shield adult content behind a warning page.
Website owners who do not comply not only face censorship, but also may be subject to criminal obscenity prosecution. In addition, UK ministers have threatened to demand international banks stop processing financial transactions for websites in violation of the proposed law.
Though the draft legislation is quite some distance from becoming law, the outcry from digital adult content purveyors in other countries already has become intense.
American non-profit organization Association of Sites Advocating Child Protection, which helps adult website operators worldwide to protect children online, finds the proposed UK law particularly unsettling. The group lays accountability for what ASCAP considers the legislation's insupportable terms squarely at the feet of UK broadcast regulator Authority for Television and Video On Demand.
"ATVOD … is seeking the imposition of technical measures to prevent minors from accessing age-inappropriate content online," the organization noted in a prepared statement distributed Friday. "Not content with regulating the domestic UK adult entertainment industry, ATVOD seeks to project its control over websites wherever they are hosted, if [the websites] are available in the UK — which is a move affecting countless website operators [in other countries]….
"ATVOD also seeks to block a broad range of material from UK citizens that may go far further than just adult entertainment," the statement continued. "Just as the recent UK parental filters block content ranging from non-erotic nudity to sex education, so this new bill can be expected to be overly broad in its definition of adult entertainment content."
While ASACP generally applauds efforts to protect children online, the proposed UK legislation vastly oversteps Parliament's bounds by attempting to impose financial-processing rules on extraterritorial businesses and banks, an ASACP spokesman said.
"ASACP has always promoted the concept that adult entertainment should only be made available to adults and believes parental filtering technology coupled with education and parental guidance is the most effective way to protect children online," Executive Director Tim Henning said. "ASACP has a long history of encouraging proactive industrial self-regulation for adult sites through tools such as [the Restricted to Adults website meta label], along with the association's Best Practices and Code of Ethics. These efforts allow publishers and parents to work together to protect at-risk youth from age-restricted materials but do not infringe on the privacy and rights of adults.
"No technical solution currently exists that is 100-percent effective, especially if attempting to block older, tech-savvy teens who are actively seeking sexually explicit material," Henning continued. "It all comes down to effective parenting and providing parents the education and tools needed, rather than technological placebos, as being the only truly effective method to address the problem of minors accessing age-inappropriate content.
"ASACP cannot support ATVOD's call for mandatory age verification," he concluded.
Comments are closed.