Ofcom Reverses DreamsOfSpanking Decision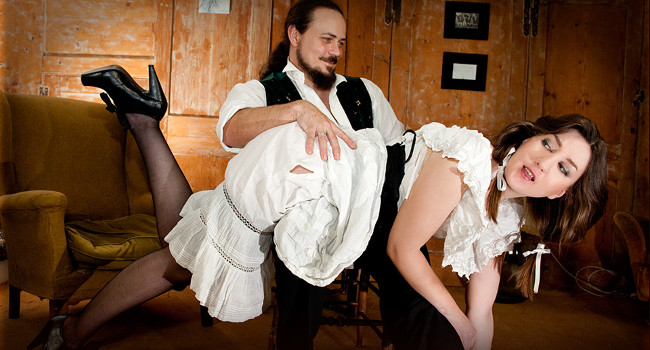 LONDON – Feminist pornographer Pandora Blake has put her website back online after broadcast regulator Ofcom changed its mind about censoring the BDSM destination.
In a ruling formalized Monday, Ofcom reversed an earlier decision, saying DreamsOfSpanking.com does not qualify as a video-on-demand service and therefore is not subject to oversight by the now-defunct Authority for Television on Demand.
Blake said she feels her site was targeted unfairly because she is an outspoken opponent of regulations censoring internet content that may be "harmful to minors."
"Now I've won my appeal, I feel vindicated," she told The Guardian. "The war against intrusive and oppressive state censorship isn't over, but this decision is a landmark victory for feminist porn, diversity and freedom of expression.
"If you look at [ATVOD's] archive, the sites they were ruling against, a lot of them were run by women," she added. "It did really feel like they were upholding a kind of patriarchal sexuality."
Roundly criticized for overreach and disproportionately targeted women since its relationship with Ofcom began in March 2010, ATVOD previously served as the self-regulating body for the television video-on-demand industry. Ofcom severed its arrangement with the agency earlier this year.
Blake feels she ran afoul of the ATVOD censors when she spoke out against the Audio Visual Media Services regulations, which in 2014 banned the depiction of sex acts that fit an ill-defined category considered "morally damaging or life-threatening." Acts that fall under the regulations include spanking, face-sitting and female ejaculation.
Ofcom ordered her website closed in August 2015.
Comments are closed.