Attorneys: German Copyright Case Improperly Exposed Users to Fines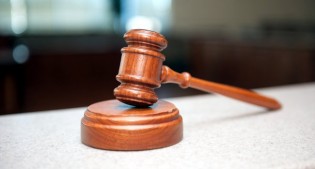 COLOGNE, Germany – About 20,000 German users of the pornography tube site RedTube are in legal limbo while German courts reconsider a copyright-infringement ruling that may have erroneously exposed them to fines they don't owe.
According to attorneys involved in the case, German law firm Urmann + Collegen convinced several judges to order internet service provider Deutsche Telekom to release the personal details of thousands of Germans whose IP addresses had been logged as viewing explicit material on RedTube. U + C and its client, Swiss copyright protection firm The Archive, accused the end-users of violating the country's copyright laws by viewing material that had been uploaded to the site without the copyright owners' permission.
U + C subsequently sent letters demanding each of the accused pay a fine of 250 euros.
The problem, according to attorneys now challenging the demands on behalf of thousands of those who were dunned: Germany's copyright law forbids uploading and downloading of copyrighted material one does not own, but does not criminalize streaming of online content.
"This is a huge mistake, and the fact that these people's private details were released is very worrying," Christian Solmecke, a partner at Cologne-based law firm Wilde Beuger Solmecke, told NBC News.
Solmecke represents 600 letter recipients who have asked the judges to reverse their rulings. He told NBC 2,000 people called his office within five days of the ruling, outraged about the release of their personal information.
The judges — some of whom are more tech-savvy than others, Solmecke said — run the risk of establishing a dangerous precedent if they allow their rulings to stand.
"If this decision stands, we could have the situation where you are watching a video of Robbie Williams on YouTube that, unknown to you, was uploaded without permission — and you could be sent a fine," he told NBC.
Court spokesman Christian Hopper encouraged those who believe they are not subject to the fines U+C has demanded to contact the court.
"The decision will be reconsidered in every case where there is an application," he told NBC.
Complicating the situation, Hopper added, is that some of those whose IP addresses were made public have been contacted by other organizations claiming to represent other copyright holders. He advised anyone who has received a demand notice to seek legal advice, as the notices may be fraudulent or without substance under German law.
While it has not commented on the challenges to its demand letters, U + C did post on its website a notice warning the public to beware of fraudulent demands they might receive from other firms.
RedTube is owned by MindGeek (formerly Manwin), which has vehemently denied releasing any user details or knowingly hosting pirated content.
Comments are closed.