Beate Uhse to Distribute Line of Sharia-safe Products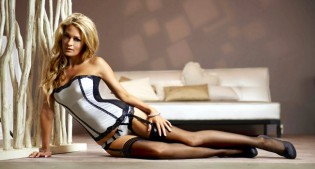 AMSTERDAM – A virtual adult shop and one of Europe's largest adult-products distributors have signed a deal to take a line of halaal sex products global. The items have drawn acclaim from the Muslim community because they enhance intimacy without violating Sharia law.
According to the companies, the worldwide market for the 18 products — about 1.8 billion people — could be worth billions of dollars.
Netherlands-based El Asira launched its products online in 2010. Two years later, according to founder Abdelaziz Aouragh, his company began negotiations with Flensburg, Germany-based Beate Uhse about marketing the sensual oils and other items in the real world, discreetly and in ways that make sense to the Muslim community. Among the possibilities currently under discussion is the establishment of a halaal sex shop in the Muslim high holy city of Mecca, Saudi Arabia.
Part of the challenge is that in order to remain halaal — or permissible under Sharia law — the products may not be sold in stores that offer pornography, dildos or other explicit sexual products in titillating ways.
"The products we're putting on the market have nothing to do with blow-up dolls or vibrators," Aouragh told the AFP news service. "It's not about the sex act, it's what's going on around it. Our products increase the atmosphere and heighten feelings of sensuality."
He also said El Asira chose Beate Uhse as a business partner because the German company "respects women and presents its products in a woman-friendly environment."
Founded by female stunt pilot Beate Uhse-Rotermund, who opened her first brick-and-mortar shop in 1962, Beate Uhse owns 96 retail stores in 11 European countries. In 2013, the company's retail division posted 142 million euros in sales.
Comments are closed.