Tintl Offers 'All You Can Eat' Erotica in Europe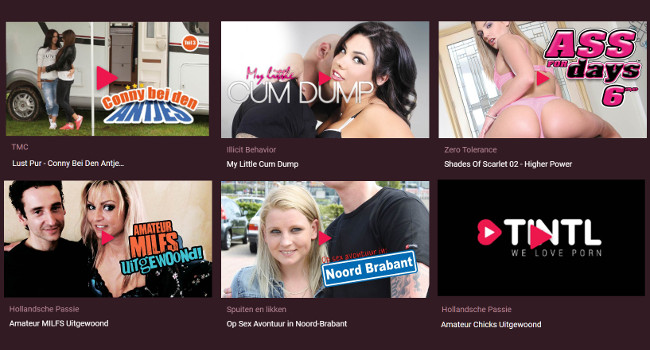 AMSTERDAM – Adult products distributor Beate Uhse has launched a new digital platform that allows consumers to access unlimited erotic movies for a fixed price.
Tintl is based on the "all you can eat" concept employed by online streaming services like Spotify for unlimited music and Netflix for unlimited movies. The platform is compatible with televisions, laptops, tablets and smartphones as well as Philips Smart TV, Apple Airplay and Google Chromecast. Subscriptions cost €9.99 per month.
"The platform also has the easy in/easy out principle: Consumers can sign-up instantly and get the first month for free," according to Beate Uhse Chief Executive Officer Serge Van der Hooft. "After this, consumers are able to cancel their subscription on a monthly basis."
At launch, the platform offered more than 1,600 movies comprising a total of more than 3,000 hours of high-definition erotica. According to Van der Hooft, Beate Uhse intends to upload its complete movie catalog. Deals already are in the works to include the latest titles from major studios, as well.
In addition, Beate Uhse plans Tintl Originals, a premium series available nowhere else except on Tintl.
Van der Hooft pointed out that because Tintl is a subscription service, the movies are not interrupted by commercials. A user-friendly interface categorized by genre makes it easy for consumers to find the type of entertainment they seed. All content on the platform is guaranteed virus-free.
Currently, Tintl is available in the Netherlands, Belgium, Luxembourg and France, but is expected to go live in other European markets soon.
"If Tintl proves to be the expected success, we might even take it beyond Europe to new markets," Van der Hooft said. "A concept like this knows no boundaries."
Comments are closed.