Be A Bimbo Announces Free Worldwide Shipping for Orders $35+ for All of June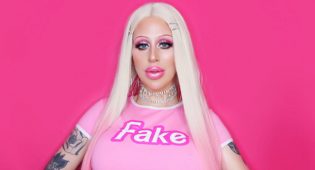 Be A Bimbo is helping international customers get on the Be A Bimbo bandwagon with their amazing selection of Bimbowear and accessories by offering free worldwide shipping on all orders of $35 or more for the entire month of June.
The company has grown extremely fast and is currently in the top 2% of stores launched on Shopify this year. To celebrate, Be A Bimbo wants to give back to the Bimbo community with this special shipping promotion. This stands for new customers and they will also be sending a special offer to existing customers as a thank you for their support in this important project.
"We were trying to think of a way to thank existing customers as well as give some incentive to would-be customers," Be A Bimbo founder Alicia Amira said. "Things have really exploded way beyond our expectations and we decided this would be a good way to say thank you to current Bimbos and those ready to get into the fold. We just love the bimbo community so much!"
This offer applies to all Be A Bimbo products, including the new black Fuck Doll croptop. This is the latest offering – thanks to many requests – and nothing will be left out of this promotion.
Pick your products at BeABimbo today and get free shipping on every order of more than $35!
Companies, brands and talent interested in business collaborations with Alicia Amira and Be A Bimbo should email corporate@beabimbo.com.
Comments are closed.