Bodilis Takes Charge of Increased Budget, Production at Marc Dorcel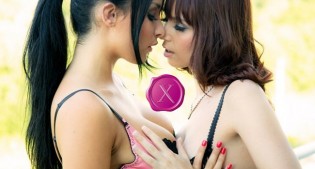 PARIS – Award-winning director Hervé Bodilis has assumed responsibility for managing artistic endeavors and content production at multifaceted European production house Marc Dorcel. According to a prepared statement released Wednesday, as head of production Bodilis will supervise and develop "even more high-quality content as well as an ever-more-assertive and modern style" in pursuit of "Dorcel's fundamental values: lust and sophistication."
Bodilis' task will be no small chore, considering Dorcel intends to increase production from 24 to 36 full-length features per year. The augmented production schedule will require a 30-percent increase in budget, which is expected to top 5.5 million Euros during 2014, the company's statement noted.
"Marc Dorcel has always swum against the flow," Chief Executive Officer Gregory Dorcel said. We bet on content and on quality when the market massively reduces its investments and when many producers give up in front of the methodical pillaging of their catalogues by tubes and other pirate websites. We believe the future resides in the unique and ever-more-sophisticated experience we offer our audience, and the keys of tomorrow's industry are brands and content."
In addition to producing award-winning adult content, Marc Dorcel also distributes its own and other studios' material to video-on-demand and broadcast outlets. The company also maintains a network of websites. Dorcel's affiliate program, Dorcel Cash, pays as much as 50-percent recurring revenue share.
Comments are closed.