The Name is Bond — Penis Bond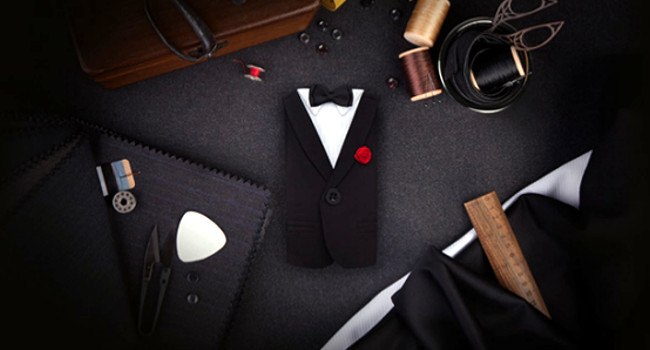 STOCKHOLM – Some Scottish things never go out of style: kilts, Sean Connery…
…and Bond. James Bond.
Suave and debonair, Agent 007 was seldom without his trademark tuxedo (except when engaging Bond girls like Pussy Galore, Holly Goodhead and Plenty O'Toole in covert maneuvers). The classic elegance of Bond's formal wear is timeless.
Now, penises worldwide can make a timeless fashion statement, too. LELO has introduced TUX, a luxurious concept in male intimate apparel inspired by the classic tuxedo.
Tailoring garments for the penis is not a new phenomenon, but nothing as luxurious as TUX exists in the intimate apparel market. One variation commonly known as the "willy warmer" is popular in Scotland and the UK, while being relatively unknown elsewhere. Its origins date as far back as the 12th century, when shepherds wore a knitted cover to protect their personal assets in freezing temperatures. Historical records show willy warmers were used across mainland Europe and the fjords of Norway and Sweden.
"Why should the Scots have all the fun?" asked Steve Thomson, LELO's chief marketing officer. "We wanted to bring this concept to a global audience while updating it with a stylish and modern twist. In 2016, it really is incredible the concept of male intimate apparel has not been explored further."
The project "was actually much more complicated than it sounds, from selecting the materials to finalizing the cut," Thompson continued. "TUX went through multiple design iterations before the finished product."
With Valentine's Day just around the corner, sales in female lingerie are expected to surge, but the fact that LELO's TUX is such a unique item highlights the gulf between the way women and men express themselves sexually. While the women's lingerie market is forecast to become a $30 billion industry by 2020, there remains a lack of brands in the male intimate apparel category.
"There is all this emphasis on women dressing up in lingerie, sexy undies or role-play costumes to entice their partners or revive a spark, but I say it's equally important for men," sex and relationship expert Tristan Taormino opined. "Women love to be seduced by their partners. Knowing that a man has made extra effort to dress for sex is a real turn-on."
LELO's early product testers responded with enthusiasm — and a little surprise, particularly in the U.S. where couples were interviewed about TUX and the concept of penis fashion as a whole.
"Valentine's Day can become a routine within a routine for many," Thompson said. "At LELO, with both our awarding-winning pleasure objects and now TUX, we stand for adding a burst of excitement. We believe our customers will embrace TUX as a way of keeping fantasy, exploration and humor central to their relationships."
TUX is a slip-on one-piece, accessorized with a smart black bowtie and a red rose boutonniere. Presented as one-size-fits-most with a stretchy cord that slips around the male undercarriage, it arrives in a gift box with instructions for wear included.
Until 14 February, TUX is available as a gift with purchase on orders of $120 or more, or separately via selected retailers and LELO.com for $29.95.
Now all a penis needs to make the picture complete is a vodka martini…shaken, not stirred.
Comments are closed.