Get Your Boobie Fix Anytime, Anywhere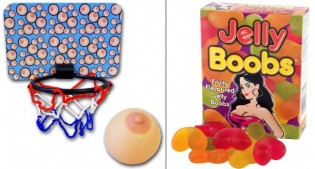 WARWICKSHIRE, England – Boobs: Everyone loves them. So it only makes sense that when real boobs are not at hand (so to speak), boob lovers are inspired to console themselves with substitutes.
FindMeAGift.co.uk has boob substitutes in droves.
Wind-up walking boobs? Check. Squeezable, food-safe boobs that can be used to add cream to your coffee or tea? Yep. Grow your own boobs kits? Uh-huh. The company also offers inflatable boob pillows, boobs to hold beer bottles and candy nipple tassels.
"We're all crazy about boobs here," Adam Gore, Find Me a Gift's managing director, told YNOTeurope.com. "We've been selling boobie-based products for 14 years and adore them. We are always looking out for new and amazing boob-based fun."
YNOT Europe: The big question: Who buys boob-themed products?
Adam Gore: Mostly ladies, for their boob-obsessed boyfriends and husbands. I guess they hope [the gifts] will give them a break from boobie-based shenanigans.
What are your most popular products?
The five most popular are: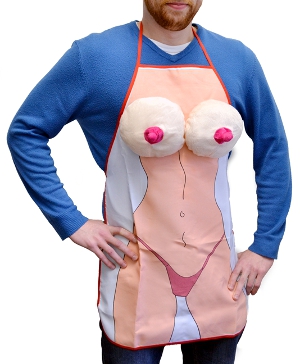 Where do you find all these products?
We travel all over the world looking for boobs. But we always find the best boob gifts at the gift fairs in England.

What boob products that aren't available would you like to sell?
We would love to sell a giant, 10-foot boob ball similar to our 10-foot beach ball. http://www.findmeagift.co.uk/gifts/giant-inflatable-beach-ball.html
Are there some boob products that just don't quite work?
Yes. The boob eye mask is a funny one. But if you put it on the wrong way round, there is a chance it will make you go blind!
Comments are closed.