New Bullet Design Sophisticated, Elegant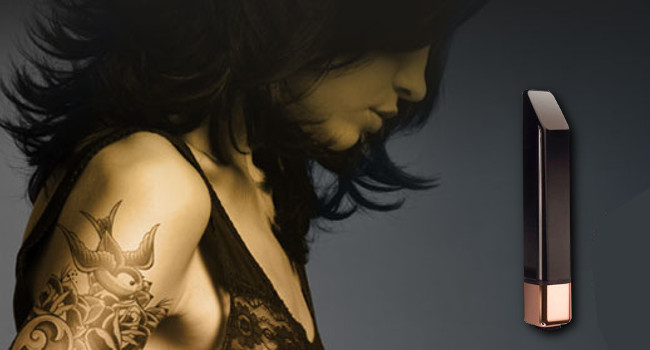 LONDON – U.K. pleasure products manufacturer Rocks-Off has added a special-edition product to its popular Bamboo Bullet line.
Though a rose-gold-colored version of the product was one of four original styles, the new Gold/Noir Bamboo Bullet's black body and rose-gold cap — reminiscent of Chanel's iconic lipstick case — add a touch of sophistication to the line.
"The elegant shape and compact size of the Bamboo in this color scheme makes it very easy for the consumer to conceal its true identity," said Sales Director Andrea Duffy. "It can be discreetly kept in a handbag or on a dressing table, and no one would know that it isn't your favorite lipstick."
Though petite and discreet, the product packs a punch.
"With its 10 functions, ultra-powerful motor and completely waterproof design we at Rocks-Off are known for, the Bamboo Bullet in its four original colors has already become a best seller in just a short period of time," Duffy said. "We're sure this new special edition color will be a big hit."
For more information about Rocks-Off's entire line of intimate products, visit Rocks-Off.com.
Comments are closed.