Casual Dating Continues to Trend as WhiteLabelDating.com Attends Webmaster Access 2013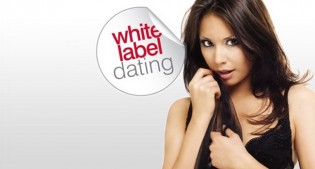 WINDSOR/LONDON (YNOT Europe Wire) – WhiteLabelDating.com, the award-winning dating platform powering niche dating sites for brands and individuals worldwide, is pleased to announce that the company will represent the trending casual dating industry as a Gold Sponsor of Webmaster Access 2013.
Taking place in Amsterdam from 20-23 September, Webmaster Access is one of Europe's largest conferences for webmasters and affiliates. The event expects a large volume of international delegates and C-level executives to attend.
WhiteLabelDating.com, which recently celebrated its 10th year in the dating industry, will host a one-hour company showcase and exhibit at the Mix and Meet Market.
Operations Director Matthew Pitt will be at the conference to discuss the dating industry's advanced growth as a resilient revenue-generator throughout the adult industry. Pitt will take part in the dating trends panel beginning at 11 a.m. on Sunday, 22 September.
"WhiteLabelDating.com's successful casual network is testament to the increasing acceptance of casual dating in society and its subsequent rapid growth in recent years," Pitt said. "Our network has seen year-on-year growth of more than 180 percent, following particularly aggressive acceleration in the past three years. This explains the growing number of partnerships between adult industry affiliates and webmasters in the casual dating scene. An increasing number of adult businesses are launching branded dating sites in a bid to capitalize on revenue-boosting opportunities offered by casual dating.
"The proof lies in the number of sites launched on the platform, which has increased by more than 512 percent in the past two years alone, with particular emphasis on niche targeting," he continued. "It gives our unrivalled partner account management team great pleasure to support our partners in the commercial development of their casual dating businesses, with individual top sites now seeing annual turnover in excess of U.S. $3.5 million. We're looking forward to forging some great new partnerships at this year's Webmaster Access 2013."
To arrange a meeting with WhiteLabelDating.com, email hello@whitelabeldating.com.
To learn more, find the WhiteLabelDating.com team during Webmaster Access at:
Mix and Meet Market.
Matthew Pitt on the dating trends panel at 11 a.m. Sunday, 22 September.
One-hour company showcase at 3 p.m. Sunday, 22 September.
About WhiteLabelDating.com
Launched in 2003, WhiteLabelDating.com is a multi-award-winning casual dating platform powering more than 11,000 dating sites internationally for webmasters, affiliates and publishers. Voted No.1 dating platform in 2010, 2011 and 2012, the company's hosted "out-of-the-box" dating application allows partners to create their own dating brand and site portfolio, complete with membership database that can be targeted by niche.
WhiteLabelDating.com provides the software, membership database, payment processing, customer support, hosting infrastructure and much more. The company operates in all major English-speaking dating markets globally; partners benefit from up to 65 percent of initial and recurring sales and lifetime revenues up to $130.
Comments are closed.