Caught by 'Mobilegeddon'? Here's Help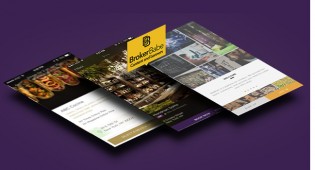 ZURICH – On April 21, Google adjusted it search algorithm to include mobile-friendliness as a ranking signal.
"This change will affect mobile searches in all languages worldwide and will have a significant impact in our search results," a statement from the search giant noted.
Just as Google promised, the changes swept in on a whirlwind…at least in some quarters. Those whose sites were not mobile-friendly by April 21 saw their search rankings plummet. Other sites — the ones that passed Google's admittedly idiosyncratic test — may have seen their search fortunes rise.
Amidst all the moaning and rushing one adult mobile network quietly introduced a promo tool specifically designed to monetize mobile traffic without relying on Google's largesse. Brokerbabe's "iFrame Overlay" provides an efficient means to convert traffic even for sites with no mobile version, according to a company spokesperson.
"The iFrame Overlay acts as a search-engine-friendly layer that covers the affiliate's website with a local product featuring mobile payment," the spokesperson said. "Unlike redirecting, the user remains on the same website and can purchase directly over our mobile payment solutions."
User also may choose to close the layer and be presented with banners or pop-ups instead — or, depending on the affiliate website's protocol and business model, he can merely enjoy the content he came to see.
"It will easily become your favorite tool," the Brokerbabe spokesperson said.
For more information, visit Brokerbabe.com.
Comments are closed.