Cherry Media Wins Future Mobile Award, Shortlisted for YNOT Award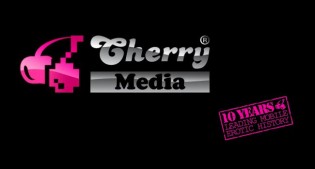 BARCELONA, Spain – Cherry Media S.L. (Cherrysauce) continues to demonstrate its leading position in the mobile adult space after being voted the 2014 winner for best mobile adult content by Juniper Research's prestigious Future Mobile Awards.
The awards are given to companies that have made a significant contribution to their sector and are poised to make considerable market impact in the future.  The awards are decided by a panel of expert judges based on a number of criteria including innovation, commercial partnerships, commercial launches, certification and compliance, and potential future business development.
"It's a genuine honor to receive this year's Gold Award for the Mobile Adult Content category, especially from such a globally recognized and respected team of analysts like Juniper Research," sai Julia Dimambro, Cherry Media's founder and chief executive officer. "We have always strived very hard to remain at the forefront of responsible, strategic, high-performance mobile erotic experiences, instead of just selling cheap, worthless bulk and hoping for the best. We have proven time and time again with our partners that targeted content with consumer context will reduce costs, increase sales by an average 30 percent and increase profit margins.
Dimambro has been a regular contributor to Juniper Research's bi-annual reports on the status of the adult mobile industry and marketplace. It's the only report of its kind globally to cover the commercial aspects of this high-demand consumer entertainment sector.
In the same month as being named the winner of a Future Mobile Award, Dimambro has also been named as one of four finalists for Businesswoman of the Year in the 2014 YNOT Awards.
About Cherry Media
Launched in 2003 as the first of its kind, multi-award-winner Cherry Media is the most established and recognized erotic lifestyle mobile specialist in the world. Cherry Media boasts one of the most unique and commercially proven content portfolios that has been designed and optimized to match strict global on- and off-deck regulation.
Comments are closed.