College Coeds Reap Big Cash Rewards Working Summers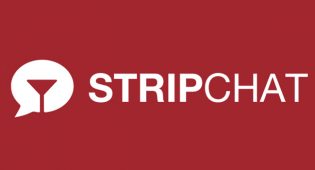 Limassol, Cyprus –  Premier adult cam community Stripchat.com reports that a large number of female college students have signed up for summer work as models this year, a noticeable bump compared to years past.
"Summer jobs have always been common among students, of course, but it seems as if more young women are taking advantage of the great pay and flexible hours that cam work offers rather than struggling with long minimum wage hours," said Rick Morales, Stripchat's Business Development Manager.
With skyrocketing tuition costs and the ever-higher cost of living in many larger communities, college coeds are finding creative ways to pay for their mounting expenses beyond waiting tables and retail gigs.
"In the past, people wouldn't generally consider doing cam modeling, but times are changing and social mores are loosening," added Morales. "Cam work has become quite a bit more common these days and women are becoming much more open about it as well."
Morales also noted that Stripchat models working through college are also learning about starting a business for themselves – establishing pricing terms, handling new and returning clients and conducting daily transactions.
"We operate in a closed, private environment that keeps our performers safe and comfortable, and we want to get the word out there that we are a great option for students that need to pay their rent and student loans while setting their own schedules. Making good money has never been easier than this!"
For more information please visit Stripchat.com.
ABOUT STRIPCHAT:
Stripchat is a brand-new adult live cam site that creates an interactive striptease experience between amateur models and their online paramours in a discreet, secure setting that captures an intimate feel with hare the same X-rated interests.
The token-based membership site is free to join, easy to navigate and its homepage boasts hundreds of private 'rooms' with models on call from all over the world, offering private shows – including the exclusive Cam2Cam performance – as well as video/photo content and messaging/chat service.
Stripchat offers added member benefits such as adjustable security/profile settings, advanced search functionality, saving favorites, model friend requests and Upgraded User status for the ultimate in membership rewards.
Comments are closed.