Court: Internet Porn is Grounds for Divorce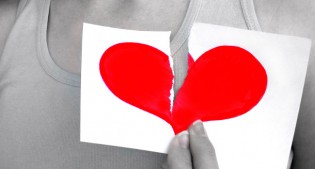 SEOUL, South Korea – A South Korean court ruled an unnamed man must grant his wife a divorce because his addiction to internet pornography destroyed their marriage.
The couple married in 2010 after a six-month courtship during which the husband convinced the wife he was devoutly religious. Shortly after the marriage, she discovered his fondness for online porn. Although numerous quarrels about the matter ensued, she could not sway her husband from viewing lewd materials on the web, court documents noted.
The final straw came when the husband videotaped the couple having sex and allegedly distributed the video on the internet without the wife's knowledge. The police have launched an investigation into the video, as distribution of pornography is illegal in the country. (Viewing pornography is legal, however.)
Korean law allows couples to divorce only if the parties agree or if the marriage becomes insupportable for any of six reasons, including adultery, abuse and desertion. The divorce in this case was contested; the court granted the wife's petition under a fairly vague clause that states contested divorces may be granted for "other causes that make it difficult to continue the marriage."
"The factors lead to requirements for divorce, stipulated by civil laws," the verdict stated, adding that the husband's behavior indicated he married his wife under false pretenses. Viewing copious amounts of pornography is not something "committed Christians" do, the court noted.
Comments are closed.