Researchers: Porn and Sex Related…Somehow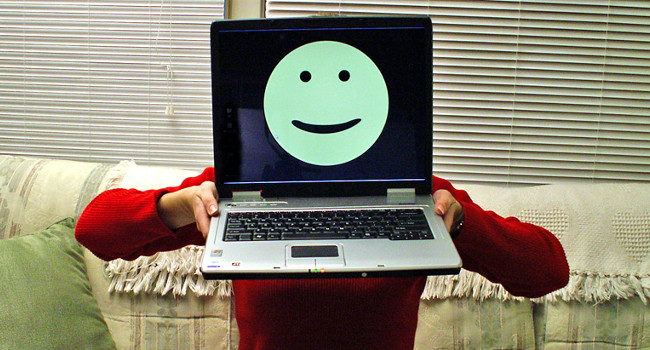 CAMBRIDGE, England – In an amazing, eye-opening, thoroughly unanticipated turn of events, a team of researchers from the University of Cambridge has reached the stunning conclusion so-called "sex addicts" are more likely to seek out new and novel sexually explicit images than are non-addicts.
"We can all relate in some way to searching for novel stimuli online," said Dr. Valerie Voon, a Cambridge researcher with an alliterative (and therefor suspiciously porn-star-like) name. "It could be flitting from one news website to another, or jumping from Facebook to Amazon to YouTube and on. For people who show compulsive sexual behavior, though, this becomes a pattern of behavior beyond their control, focused on pornographic images."
What could possibly account for this incredibly strange observation? Why on earth would people who have already been identified as having an uncontrollable sexual compulsion also exhibit a compulsion to seek out pornography, of all things?
This wild, totally unexpected conclusion is a bit like finding out a gambling addict is more likely to take an unscheduled flight to Las Vegas than the average person, or learning lifelong heroin addicts are more likely to have track marks on their arms than is a newborn baby.
It's nothing less than a mystery wrapped in an enigma, then dipped in sticky pieces of an unsolvable jigsaw puzzle before being encrusted with a light dusting of confounding perplexity and then finally presented in an opaque serving dish made entirely of conundrum.
"It's not clear what triggers sex addiction in the first place and it is likely that some people are more pre-disposed to the addiction than others," Voon allowed, "but the seemingly endless supply of novel sexual images available online helps feed their addiction, making it more and more difficult to escape."
Making the Cambridge team's conclusion even more of a head-scratcher is the fact their research stands in contradiction to the results of a Croatian study published in the Journal of Sex & Marital Therapy. The latter study suggests sex addicts don't really watch more porn than other people; they just feel more guilty about doing so.
"Compared to the rest of the sample, men in the HYP (hypersexuality) group had significantly higher odds of being single, not exclusively heterosexual, religious, depressed, prone to sexual boredom, experiencing substance abuse consequences, holding negative attitudes toward pornography use, and evaluating one's sexual morality more negatively," according to the study's abstract. "In contrast, the HSD (high sexual desire) group differed from controls only in reporting more positive attitudes toward pornography use."
Dr. David Ley, another sex-obsessed egghead who isn't associated with either of the two research teams, took to Twitter to express his skepticism concerning the Croatian study.
"Sex is a behavior with no intrinsic meaning," Ley tweeted. "Attempting to define its value by reference to its meaning is inherently flawed and invalid."
Is Ley correct, though? Is sex really "a behavior with no intrinsic meaning?"
If so, does this mean I wasn't being a total asshole when I told my ex-girlfriend pretty much that exact thing about the sex I had with her roommate shortly before we broke up a few months back?
"No, you're still a total asshole," my ex-girlfriend texted. "And by the way, I know it was you who slashed my tires a few months back, you pathetic, immature dickhead."
"PS," she added, "you're WAY too fat."
Another sex addiction and porn addiction expert, Dr. Geoffrey Grifter of the La Jolla Center for Expensive Treatment of Whatever Maladies You Got, said he disagrees with both studies, in part because neither research team "even bothered to offer to pay an exorbitant sum for my valuable feedback and expert perspective."
"When you charge $300 an hour for sex-and-porn-addiction therapy, there are two things you simply never do," Grifter said. "One is to question whether sex and porn addiction are real, and the other is declare any of your patients to be 'cured' of his or her addiction."
Just as with other addictions that haven't been generally accepted by the medical community or included in the Diagnostic and Statistical Manual of Mental Disorders, Dr. Grifter said it's "absolutely critical" for patients to listen to the physicians to whom they are actively cutting checks, not the "denial quacks" who continue to insist in order for something to be addictive, it has to be an actual, physical substance that, when  ingested, affects the operation of the brain.
"The problem with this ongoing sex addiction and porn addiction denial by the medical community is it leads all these badly suffering addicts to believe people like me don't offer them services that are worth tens of thousands of dollars a pop," Dr. Grifter said. "This is not only medically irresponsible, it also needlessly delays my early retirement plans."
While he said intensive, costly rehabilitation and perpetual counseling offer "the only way out," Dr. Grifter said it's important to understand that just like alcoholics, porn addicts and sex addicts can never really be "cured."
Instead, addicts must be "encouraged to live one day at a time," understanding they are "liable to have their stumbles." And when they do stumble, "they need to take another visit to one of our recovery centers," Grifter asserted.
"Yes, alleviating an addict's suffering and massive internal guilt is always the goal, but for perfectly valid reasons relating to the financial viability of clinics and rehabilitation centers, it's crucial to remember sex addicts and porn addicts are never cured," Grifter explained.
"Their disease is always out there, stalking them, waiting until they feel weak to strike — and the next thing you know, they're spending $800 a month on Kleenex, which adds up pretty quickly," Grifter added.
"Granted, Kleenex expenses don't add up quite as fast as rehab costs," Grifter said, "but when you're spending all your disposable income on porn and/or hookers, this does absolutely nothing to enhance my collection of custom golf clubs."
Comments are closed.