CSI Sex Toys: Inept Burglar Nailed by Blood Sample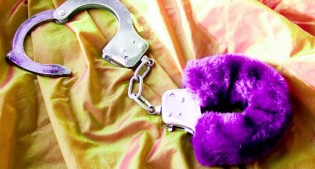 SOUTH SHIELDS, England – Skillful lab work by UK police nailed a sex toy thief who left DNA evidence at the scene of his crime.
Stephen Smith, 48, broke into Secret Fantasies Lingerie in September and made off with sex toys, underwear and isobutyl nitrite "poppers" valued at about £180. To gain entry to the store, Smith smashed a window … and that led to his downfall. Shop owner Lynn Thompson found blood on a tissue behind the counter, and police used the evidence to place Smith in the store at the time of the offense.
Thompson, who for seven years has operated the family-owned business with her daughter Holly, said the local police were "absolutely spot-on" in solving the case.
"It was really shocking when the break-in happened," she told the Shields Gazette. "We were thinking about closing the shop and moving on. But the police catching the offender so quickly has given me new hope. It was like CSI South Shields."
Although Thompson is still waiting for the window to be repaired, she said the local community has been very supportive.
"We have a lot of regular customers who all came in to check how we were," she told the newspaper. "Even people just passing by came in to ask if we were OK.
"We do feel part of the community," Thompson added. "We were surprised by how much support we had."
Smith pleaded guilty to a charge of burglary Oct. 7 and received a sentence of four months in jail. This wasn't his first run-in with the law. In February he received a suspended eight-week sentence after harassing an ex-girlfriend. At the time of his arrest in the Secret Fantasies case, he was serving an unpaid community work sentence for shoplifting.
"You must stop offending," Lorraine Montgomerie, chairwoman of the Tyneside Magistrate's Court told Smith after sentencing him to jail as a consequence of the sex toy caper.
Comments are closed.