Customized Mobile Sites for Android Devices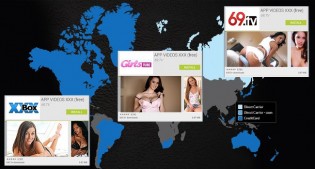 THE HAGUE, Netherlands – MobileTubes, a mobile traffic monetization platform offering customized mobile pay sites, is expanding its coverage to a variety of new markets using a new model aimed at Android mobile device users.
In addition to Austria, Germany, the Netherlands, Norway and Spain, MobileTubes now circulates traffic from Croatia, Italy, Romania, Russia and the UK, Russia.
"Despite being just over a year old, we have managed to prove the veracity of our model in key markets," said Oliver Crane, who heads the new Android project for the company. "The next step is to expand and replicate it in many more [markets] in the very near future. Specifically speaking, Poland, Serbia and Hungary will be the next to be launched."
Crane also said the recently added markets helped the company increase its traffic by more than 300 percent during the past two months.
MobileTubes offers a 65-percent revenue share to partners.
Representatives of the company plan to attend The European Summit Sept. 24-27 in Budapest. For more information or to set up an appointment, email Crane.
Comments are closed.