Data Firm: Porn Represents 'Huge Portion' of Internet Use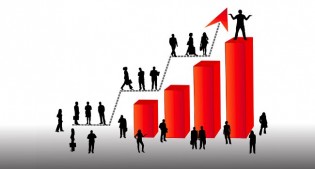 TEL AVIV – According to data collected in June by an Israeli web metrics firm, adult websites receive more of the UK's internet traffic than social networks or e-commerce destinations.
"Traffic on adult sites represents a huge portion of what people use the internet for, not just in the UK but around the world," Daniel Buchuk, head of brand and strategy at metrics firm SimilarWeb, told the UK's [i]Guardian[/i] newspaper. "It is astonishing to see that adult sites are more popular in the UK than all social networks combined."
Moreover, "people don't just 'stumble' upon adult content," Buchuk said. "More than 8 percent of Google UK searches led to adult sites in the past three months."
The figures, in fact, reveal 8.5 percent of all webpage clicks originating in the UK in June went to adult websites. SimilarWeb's click-tracking did not include mobile traffic, covert networks that trade in illegal child abuse images or peer-to-peer networks. The company did track clicks directed to pornographic subdomains within sites like tumblr.
Only search engines and the arts-and-entertainment website category — which includes video-sharing sites like YouTube — garnered more attention from UK surfers in June, with 15.7 percent and 9.5 percent of total clicks, respectively.
Elsewhere in Europe, Germany racked up an impressive 12.5 percent ratio for online porn, and 9.6 percent of Spanish surfers' clicks landed on legal adult sites.
Across the pond, the ratio of porn clicks in the U.S. in June was about 8.3 percent, SimilarWeb discovered.
All four countries — in order of obsession with online porn, Germany, Spain, the UK and the U.S. — rank above the world average of 7.7 percent.
The figures may or may not help UK Prime Minister David Cameron's crusade to filter smut from the British web by default. Concerns remain about over- and under-blocking porn and other "potentially harmful" online material if internet service providers are forced to require customers to opt-in after proving they are adults, as Cameron is pushing.
"The hardest part for the government, which is what companies like Facebook or tumblr are currently struggling with, will be to draw the line on what gets banned," Buchuk told the [i]Guardian[/i].
SimilarWeb relies on a voluntary browser plugin to track online clicks. According to the company, about 1 percent of web surfers in western countries have installed the plugin.
Comments are closed.