Eliminating the Middleman in Porn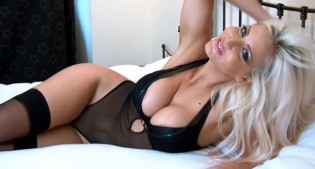 LONDON – Imagine the possibilities for porn fans if they could ask the performers of their choice to create videos customized just for them — right down to using the consumer's name in the scene.
Imagine the opportunities for performers, who could name their own prices for their work.
These are exactly the concepts behind Customs4U, a UK-based facilitator of customer-driven, customized porn. YNOTeurope.com spoke with Custom4U's managing director, Tim Stokely, to learn more about the possibilities.
YNOT Europe: You didn't start out to be in the adult content business, did you?
Tim Stokely: I graduated from university in 2007 with an honours degree in real estate and embarked upon a career in property investment. I would be lying if I said I found the job stimulating. I had always harboured a strong desire to set up my own company. So, in January 2011, I took the terrifying decision to hang up the suit and tiptoe cautiously into a far more glamourous world.
After researching the UK glamour-slash-adult industry, I felt that there was a gap in the market for a high-end femdom website that would allow wealthy, submissive gentlemen to interact with — and, of course, spoil and pamper — high-profile UK models and dominatrices.
The gradual growth of [url=http://www.glamworship.com/]GlamWorship.com[/url] allowed me to gather a team of equally ambitious individuals with whom I decided to launch the Customs4U project.
So the idea just sort of took on a life of its own?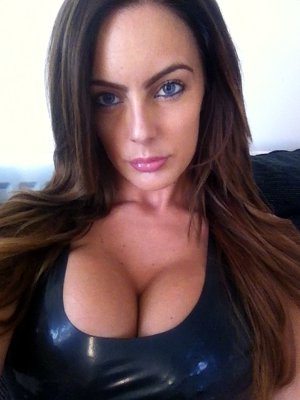 Whilst operating GlamWorship, we noticed a large amount of our members were requesting custom-scripted content, and we also noticed that an increasing number of models were allowing their fans to request such content through social media. Requesting custom content this way certainly seemed to be a risky and uncertain venture for the customer.
We felt that if there were a way to automate the process of buying and selling videos whilst protecting the customer, we could have a very exciting product on our hands.
Define what makes Customs4U unique.
Customs4U.com revolutionises the way customers buy adult content. Gone are the days when the viewer is subjected to repetitive and impersonal content. At its simplest, Customs4U allows end-users to become both the director and the star in their own adult movies.
For the models, we offer an incredibly flexible, easy and lucrative way to earn. Customs4U was built with mobile compatibility and usability very much in mind.
Our software also allows webmasters, agencies and adult boards and forums to capitalise from custom videos through our white-label and affiliate programs.
How does all of that work?
Customs4U comprises an easy-to-use order form that allows the customer to select from a wide range of models, categories and delivery times. All the variables alter a dynamic pricing form, viewable in various currencies. As you might expect, prices vary greatly from model to model, and with the new option for customers to buy 15-second videos, there really is custom content for everyone.
Once a customer has placed his order, the model receives an instant notification with a link to the customer's description. Once she has filmed her video, whether using her phone, tablet or PC, the model uploads the video with one click of the mouse. Customs4U then automatically alerts the customer, who logs in and receives a download link.
The site is fairly new. What sort of response has it received so far?
The response has exceeded our wildest expectations. I have been bowled over by the positive responses we have received from our customers, producers and fellow webmasters.
We have been fortunate enough to create white-label versions of the site for UK TV companies such as Babestation and Studio66, and U.S. modeling agencies including LA Direct and ATMLA.
What is hot — and not — category-wise?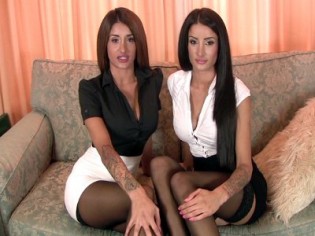 Due to our association with GlamWorship, we initially attracted a large array of very strict — but equally stunning — femdom producers; therefore, we have seen a strong interest in categories of this nature. However, we are beginning to see a far wider range of categories and descriptions.
You've said your business model could be part of the cure for content piracy. How so?
We believe the model works well to combat piracy, fundamentally because the producer remains the sole copyright owner of any content they upload to Customs4U. Custom videos consumers download are for personal use only. Redistribution or reselling is strictly prohibited.
Do you plan to extend the idea into other areas?
Not presently. Our primary goal, at least for now, is to project the Customs4U brand globally and get across to potential producers and customers just how easy the site is to use.
Comments are closed.