New EU Performance Network to Launch at Phoenix Forum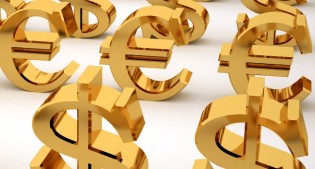 LONDON – A new affiliate network led by a team with more than 20 years' performance marketing experience will launch during the Phoenix Forum adult webmaster conference. The forum will take place March 27-29 in Tempe, Ariz.
According to its developers, CasualCash "connects the dots" between publishers and advertisers by bringing together diverse products and traffic in customized deals. Network executives believe the system will generate hundreds of millions of impressions per month.
"The CasualCash team comes from diverse backgrounds with experience across adult and commercial marketing spaces, having worked for brands such as Amazon, Rackspace and SexyDating.com," said Wacek Warszawa, who leads the team. "We have built lasting relationships with affiliates and brands alike over the years. That's why we're able to offer a wide bespoke portfolio and high-end advertising placements."
The company's affiliate offering boasts Net2 weekly payouts, access to real-time data and hundreds of exclusive and customizable own-brand offers, while advertisers benefit from premium high-end banner placements, impressions and clicks, as well as quality traffic and tailor-made deals, Warszawa said.
"There are a lot of networks out there that don't deliver on their promises," he noted. "They lack transparency and often fall foul of delivering quality traffic or payment on time. Our multi-million-dollar backing means CasualCash is accountable. We are committed to delivering the best possible service to all of our partners. With CasualCash, you can rest assured you'll be paid on time, every time, receiving only the highest quality of traffic and the best ad placements."
The CasualCash team will be part of the Meet and Greet and host a poolside cabana during the Phoenix Forum. To celebrate the company's launch, CasualCash will give away $1,000 in cash; to enter the prize drawing, swap your business card for $1 and a CasualCash money clip during the Meet and Greet. The winner will be selected at the end of the three-day event.
Comments are closed.