European Women's Attitudes about Sex? Frisky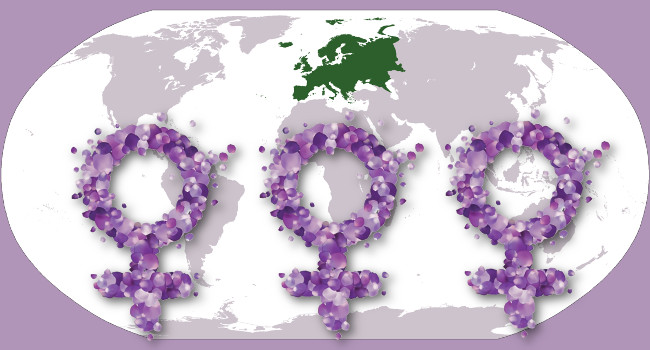 LONDON – European women between the ages of 26 and 35 are having more sexual encounters than their younger counterparts, according to a new study completed on behalf of emergency contraceptive ellaOne.
Researchers surveyed women in 20 European member states. The resulting report notes that one in five 16- to 25-year-old women said they have no sexual encounters in an average week. In contrast, only 8 percent of women ages 26-35 reported the same rate of contact. Young Bulgarians proved to be the raciest group, averaging four encounters per week, second only to Finnish women, who reported enjoying sex five times a week.
The weekend is the most popular time for a bedroom frolic: 76 percent of women of all ages reported enjoying a liaison on Saturday. In Finland, however, sexual activity was much more consistent across weekdays: 42 percent of Finnish women reported engaging in sexual relations Monday through Thursday.
The study also revealed the importance of sex for women, with more than half (52 percent) of respondents citing spontenaity as a key sign of a satisfying sex life. Also cited were a secure relationship (74 percent) and "looking hot for a partner" (55 percent). Interestingly, women in Spain, Italy, Greece and Portugal were more interested in trying out new sexual positions (34 percent) than their sisters in the northern part of the continent.
One in five ladies in Spain and the Czech Republic (19 percent and 22 percent, respectively) cited the use of bedroom toys as one key to a satisfying sex life, compared to an average of 12 percent across the rest of Europe.
Comments are closed.