Iconic Musician's Life Reduced to a Vibrator Sale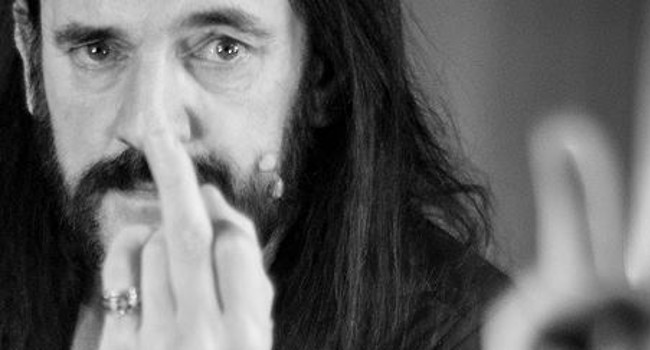 STAFFORDSHIRE, England – Ian "Lemmy" Kilmister, founder of iconic metal band Motörhead and the group's only remaining original member, died Dec. 28 at his home in Los Angeles. The band, which reportedly will continue with a new name, confirmed the news on its official Facebook page, saying Kilmister succumbed to a "very aggressive cancer."
The rock legend, a native of Burslem in Staffordshire, will be remembered during a memorial service to take place Jan. 9 from 2 p.m. to 2 a.m. at one of his favorite hangouts, Rainbow Bar & Grill in Los Angeles.
In the meantime, a retailer in the adult pleasure products industry will capitalize on memorialize Kilmister in its own inimitable way: by offering a tiny price reduction on Motörhead vibrators manufactured under a name-licensing agreement with the band. Reportedly, the vibe line was inspired by the song "Vibrator" and the band's 1986 album Orgasmatron.
"Lemmy was an amazing musician and artist whose music was all about enjoying life, and sex in particular," said Jeff Dillon, president of business development for GameLink corporate parent eLine. "Lovehoney's creation of the Motörhead-branded sex toys honored that vision, and we want to offer fans the chance to save on those products and celebrate the life of a gifted performer."
Lest fans be tempted to get carried away with saving, GameLink thoughtfully limited its memorial celebration to a spectacular 15 percent off the manufacturer's suggested retail price on four vibes.
The company began promoting the sale Jan. 4. Sale prices are good through Jan. 5. Hustle your arses on over there and pay homage to "an amazing musician and artist" by lining an American e-tailer's pockets.
Image: Lemmy Kilmister by Michael Agel, via Motörhead's Facebook page.
Comments are closed.