'Fifty Shades' Movie Expected to Hike Novelty Sales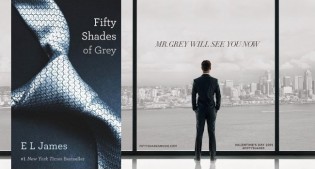 LONDON – Adult novelties retailers and e-tailers may want to prepare themselves for what is expected to be a boom in sales precipitated by the upcoming release of a movie based on E.L. James' bestselling novel Fifty Shades of Grey.
The movie, often called "mommy porn" by critics, depicts a dominant-submissive game between a jet-setting multibillionaire and a college student. It is due to bow in February 2015.
A surge of interest in BDSM toys and attire very well may follow, according to UK sex toy retailer Lovehoney. The chain's annual revenues doubled to £15 million two years ago, in the wake of the Fifty Shades trilogy's release.
"Fifty Shades is the biggest sex brand in the world, and the movie will introduce so many new couples to the sexual themes in the books," Longhurst told the Huffington Post UK. "We are expecting a surge in sales — to put it bluntly, a bondage bonanza. Couples will see the action on screen and want to re-enact it in the bedroom."
He predicts Brits will spend an average of £2 each on sex toys in 2015, due to what he calls "the Fifty Shades effect." That works out to a total of approximately £32 million.
Lovehoney is the official outlet for all Fifty Shades merchandise, so one should take Longhurst's statements with a grain of promotionally-minded salt.
Nevertheless, the ongoing media hype about Fifty Shades will prime consumers to see the film and motivate at least some of them to try BDSM for themselves — so having beginner bondage kits in stock might be a good move for adult product purveyors.
To date, 100 million copies of the Fifty Shades trilogy have been sold worldwide.
Comments are closed.