'Fjord Full of Money' Awaits Norwegian Traffic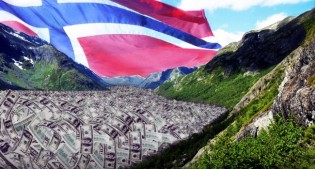 ZURICH, Switzerland – Norway may be a relatively small country, but one adult affiliate program has decided mobile traffic from the state is valuable.
Brokerbabe finds the traffic so valuable, in fact, that the program is offering what the marketing director called "a fjord full of money" to webmasters who send surfers to a brand-new website designed especially for Norwegians.
At the hardcore video portal no.HDPornMobile.xxx, Norwegian users will find an interface designed especially for them, along with billing mechanisms that make paying for seven-day memberships quick and easy.
"Norway is a small but very interesting country," said Brokerbabe Marketing and Sales Director Stefan Mühlbauer. "The people there love porn, and the income is so good that they don't mind spending some money for a high-quality product.
"We have tested the portal for a little while with our own traffic, and the conversion rates are optimized now," he added. "It's time to open it for all Brokerbabe affiliates."
Mühlbauer said affiliates who send Norwegian traffic to the portal will receive 6 euros per completed transaction. Payouts for traffic from other countries range from 1.3 to 11 euros per transaction. Revenue-sharing options range from 50 to 65 percent.
For more information, visit Brokerbabe.com or email Mühlbauer.
Comments are closed.