Mobile Company Names Shelby MacRitchie Affiliate Manager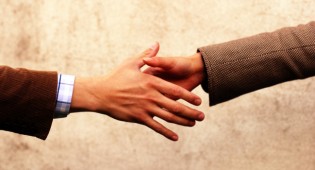 BRATISLAVA, Slovakia – Shelby MacRitchie has joined First Mobile Cash as affiliate manager. In her new position, MacRitchie will oversee the company's existing partner program in Europe while expanding markets in the Americas and Asia.
"I am thrilled to welcome Shelby to our team," said Nicholas Hörger, vice president of sales. "Her knowledge of the industry, coupled with a never-ending drive, makes her the ideal team-player to take our growth to the next level."
MacRitchie, whose background and experience lies in mobile payment processes and structures, relocated from Vancouver to Slovakia after accepting the position.
"I'm really excited to join the First Mobile Cash team and look forward to taking our affiliate program and offers to new heights," she said. "The level of innovation at First Mobile Cash and abundance of top-converting offers make this a very intriguing opportunity. The next step in our growth is going to be impressive, to say the least."
Comments are closed.