Fleshlight Quickshot Now in Europe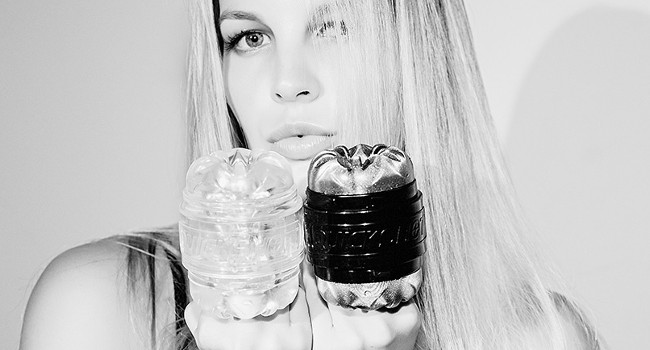 AUSTIN, Texas – Quickshot, the latest product from American pleasure products manufacturer Interactive Life Forms LLC, is both brilliantly innovative and comfortingly familiar.
Less than a month after its U.S. debut, the product is also available in Europe. Eropartner Distribution has added Quickshot to its catalog.
"The Quickshot is the smallest version of a Fleshlight masturbator and will surprise everybody with its excellent quality and good price," said Elcke Wieffering, head of purchasing at Eropartner Distribution. "We are confident that the Quickshot is going to be a bestseller."
Quickshot owes its familiarity to the aspects it shares with ILF's flagship Fleshlight line, a perennial bestseller in the male masturbators category. Like Fleshlight, Quickshot features the patented, lifelike SuperSkin™ sleeve — cut to half-length to accommodate the product's innovations.
Chief among the innovations is Quickshot's open-ended design. While the original Fleshlight products encompass a man's member entirely, Quickshot allows users to direct the result of self-pleasure wherever they please. The dual open ends minimize post-session cleaning and allow the device to be used in a collaborative way: as supplementary stimulation during oral sex.
"Because we at Fleshlight believe in your right to open-ended pleasure, we've developed the Quickshot," said Chief Operating Officer Brian Shubin. "Our most compact sleeve yet features an unobstructed exit point and is ideal for couples' oral play or masturbation."
QuickShot comes in two versions: the Quickshot Vantage with a clear sleeve and case, and the Quickshot Boost with a metallic sleeve and black case.
To contact the Eropartner Distribution Sales Department, email mailto:info@eropartner.com.
Comments are closed.