'Flirt Chat' Service Bows in Austria, Switzerland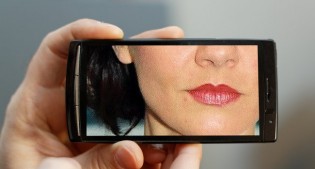 BRATISLAVA, Slovakia – A new "flirt chat" service is available for mobile device users in Austria and Switzerland. Billed via SMS, the product is designed to monetize both mobile and desktop traffic, according to a representative for affiliate program First Mobile Cash.
"SMS chat services are now a well-established product within the mobile entertainment industry," said FMC Managing Director Rene Pour. "They generate significant premium-rate SMS revenues. I encourage all affiliates to test how much extra income they can make from potential SMS chat users."
The new SMS chat feature complements a mobile portfolio containing 13 video-on-demand and content sites in straight, gay, lesbian and transsexual niches.
First Mobile Cash pays as much as 65-percent revenue share. The company offers collateral including mobile redirect scripts, banner and text ads for mobile devices and desktops and white-labeled websites.
For more information, email Affiliate Manager Oliver Schaeffer.
Comments are closed.