'Frisky Business' Debuts on Australian TV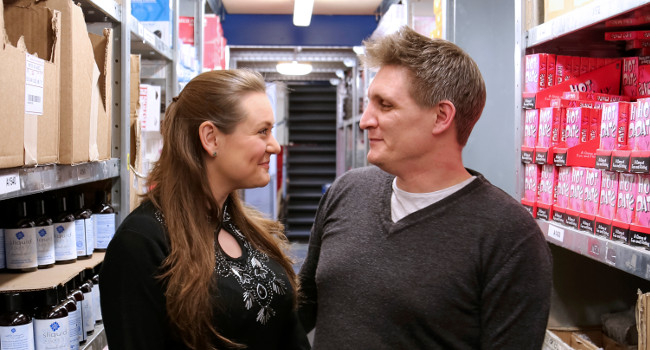 BRISBANE, Australia – When online sex-toy shop Lovehoney expanded into Australia, the company took more than a warehouse full of products along. The second season of the reality-TV show Frisky Business, about the goings-on behind the scenes at the $65-million-per-year company, also aired Down Under.
The four-part series started on the SBS2 channel on Aug. 23 with episodes 1 and 2 and finished with episodes 3 and 4 on Aug. 30.
Frisky Business focuses on the characters who work in the Lovehoney offices in Bath, England, and Brisbane, Australia. The second season highlighted a Motörhead product launch, lingerie photoshoots with MTV stars Marnie Simpson and Chloe Goodman and Lovehoney's multiple wins during the 2015 XBIZ Awards ceremony.
The show also included a segment about Lovehoney staff members Laura and Chris, who fell in love while working at Lovehoney in the U.K. and now work in Australia.
"We're thrilled to be able to bring Frisky Business to Australia," Lovehoney co-owner Neal Slateford said. "The first two episodes had the highest daily ratings for SBS, and sales of our Motörhead Official Pleasure Collection have doubled in the last week thanks to the exposure from the show. Episodes 3 and 4 featured our expansion into Australia, the growth of the Lovehoney team, and lots of fun and games with our Australian customers."
The show's second season represents Lovehoney's third TV collaboration with Oblong Films following the successful documentary More Sex Please, We're British in 2012 and the original, six-part Frisky Business in 2014.
"We've had a long track record working with Lovehoney in the U.K.," Oblong Executive Producer Jonny Young said. "Just when we thought they couldn't get any bigger or better, they did. Expanding their operations into Australia meant we had more great characters and story lines to pursue. The gang out in Brisbane are lovely people, and that really comes across on-screen."
Comments are closed.