Glamour, Solo Programs Unite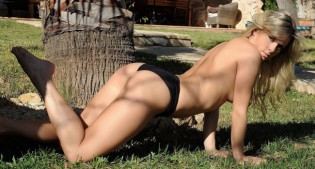 LONDON – Panorama Pacific has acquired all assets of a related affiliate program that formerly managed three solo-girl pay sites.
Official websites for Ann Denise, Rachel McDonald and Tommie Jo already have been integrated into the Panorama Pacific's GlamourBuckz affiliate program, which pays as much as $40 per sign-up or 60 percent recurring revenue share.
Glamourbuckz is the home of websites offering high-end photography and tease videos with popular UK glamour models. The content does not include hardcore content or full-frontal nudity.
"What really interested me about SoloBuckz is that they had the same caliber of high-end photography and beautiful women as the girls we have on GlamourBuckz," said marketing manager Dell Douglas. "However, girls like Tommie Jo are willing to get completely nude, which offers us a solution for those customers that have been asking us for the same high-quality photography but with girls that will work to higher levels."
SoloBuckz launched in 2013 as a solution for professional adult models who wanted to start their own websites but had no design or marketing experience. Each model's website consists of her professional videos and photos, homemade "selfies," a blog, a forum where they chat with members, and behind-the-scenes footage.
The acquisition of SoloBuckz increases the GlamourBuckz network to a total of 15 interactive model websites.
"From the very beginning with Glamourbuckz, we set out to create a brand people equate with high quality content and beautiful women who fans can interact with on a daily basis," said company director Danny Zeeman. "The girls in the SoloBuckz network were shot with the same attention to detail, and that will no doubt continue to raise the bar for high-end photography and production values where the models interact with their fans."
Affiliates who wish to promote the websites may now do so by signing up to glamourbuckz.com.
Comments are closed.