Hook-up Culture Draws Traffic to Casual Dating Sites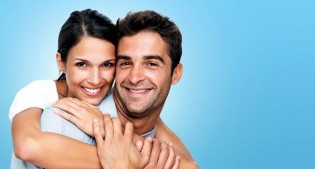 By Jo Hardcastle
WINDSOR, England – Dating profiles across the globe are changing. "Looking for companionship" and "long walks on the beach" no longer are deemed applicable. Why? Because today it's all about the hook-up.
Until recently, meeting people online purely for casual encounters was not considered socially acceptable, with users opting for generic mainstream dating sites to find long-term partners. However, a shift is well underway: The online dating scene of the 21st Century caters to a generation with casual attitudes about relationships, thus the birth of casual dating.
This shift is encapsulated by the rise of apps such as Tinder, which according to appmtr.com grew from 1.7 million daily users in 2013 to 2.8 million in early 2014. Advances in mobile technology have injected added potential into the dating scene, giving traditional dating sites the opportunity to satisfy consumer needs across multiples devices. The meteoric rise of Tinder is reflected in the casual dating scene, with hundreds of new sites regularly appearing, dedicated not just to hook-ups, but also to a whole host of niched preferences.
The variety of niched dating sites, in turn, has created an increase in the number of people participating in the casual dating market. White Label Dating, which offers more than 100 niche options and a fully mobile-optimised experience, has witnessed this firsthand: The number of free memberships across all sites has increased by 60 percent within the past two years; paid membership numbers have grown by 57 percent over the same period.
There couldn't be a better time for webmasters to venture into the world of dating. Apps such as Grindr and Tinder have shifted public perceptions, leaving people more open to the idea of a casual encounter. This relaxed attitude, coupled with the emergence of niche adult markets, means there is ample opportunity to capitalize on casual-dating services.

Jo Hardcastle is business development manager at White Label Dating, where she oversees the international development of online dating services for media brands and digital entrepreneurs. White Label Dating provides software and services to more than 1,700 partners, powering more than 13,000 dating sites worldwide.
Comments are closed.