IDE Group Adult-dating Sites Won't be Set Adrift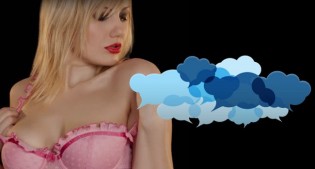 LONDON – After IDE Group Ltd., the corporate parent of mainstream dating behemoth Cupid Plc, offloaded Cupid's adult-dating properties in July, webmasters wondered what might become of the white-label adult dating sites they operate in partnership with another IDE subsidiary, TheDatingStudio.com.
Wonder no more.
WhiteLabelDating.com's casual division has partnered with IDE to provide uninterrupted service to dating site operators. A spokesperson for WLD said current IDE clients will continue to earn revenue during what the companies expect to be a smooth migration of TheDatingStudio's member database to WLD's platform.
As a bonus, award-winning WhiteLabelDating.com also is offering all previous partners of the TheDatingStudio a 100-percent revenue share for six months when they launch a new site on the platform.
IDE Group Director Martin Higginson said his company chose WhiteLabelDating.com based on the latter's "extensive knowledge of the competitive dating service provider marketplace."
"WhiteLabelDating.com is an incredibly efficient platform, offering partners immense opportunities for profitability," Higginson said. "We wanted to offer our loyal partners the best possible alternative solution to our platform, and with rapid revenue growth, an unrivalled partner account management team and 24/7 quality customer service, WhiteLabelDating.com fit the bill.
"We are confident that they can take our partners' online dating businesses to the next level," Higginson added. "The company is providing a smooth transition for our partners and a great future experience for current members."
Launched in 2003, WhiteLabelDating.com offers brands and individuals the opportunity to power their own dating sites across seven English-speaking territories. The platform boasts a site-niching facility that allows partners to tap into specific interests, a mobile platform, payment processing and an online customer relationship management program. Between the software and what WLD Operations Director Matthew Pitt called an expert customer-care team, WLD claims a retention rate of more than 33 percent and offers a revenue share of up to 65 percent on initial and recurring sales.
"It's been great doing business with IDE Group, and I'm pleased that Martin and the team chose our platform as the best-performing offering in the marketplace," Pitt said. "Our dating business continues to grow at an impressive rate, providing our partners with quick revenues in a forever-evolving industry.
"We look forward to welcoming new partners from TheDatingStudio.com on board."
Comments are closed.