Israel Needs More Popsicles, Less Porn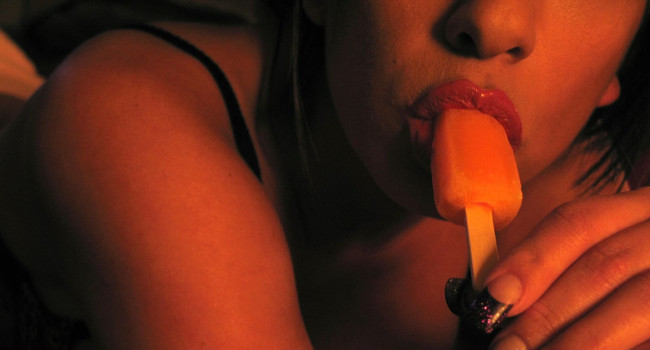 By Ehud Ben-Ari
Special to YNOT
JERUSALEM – Most Americans probably don't realize this, but in Israel, it is quite difficult for a child to acquire a simple popsicle.
To be fair, even as a citizen and resident of Israel, I didn't know this either until it was pointed out by Jewish Home party MK Shuli Moalem-Refaeli. Now that I do know, though, I believe there are two actions our government must undertake with all urgency.
First, we must find a way to airlift or otherwise safely and securely transport frozen treats to Israeli children across the country. Second, and nearly as important, we must join the growing list of great nations that censor the internet.
After all, why wouldn't Israel want to follow the lead of our traditional allies like Iran, Egypt and Saudi Arabia, as well as more recently established friends like China and North Korea? Clearly, if such open and free democracies such as these are banning pornography — along with other detrimental-to-society content like political dissent — Israel should do likewise. Plus, so far as I'm aware, none of these countries is experiencing any sort of dessert-related crisis — with the possible exception of North Korea.
Now, some critics of the porn-blocking idea doubtlessly will cry "censorship," but if you ask me, a little censorship is a healthy thing for any nation, especially one in which it's so difficult to buy a popsicle.
How will we solve our frozen treat shortage if all the prospective purchasers are hooked on pornography? For that matter, once porn has them in its vice-like grip, they'll probably think the best use of a popsicle is sticking it inside some tattooed blond woman with artificial breasts!
This is a very serious subject, not just because of the terrible damage porn can do to a person, but also because the best cure for the broken heart one inevitably gets by watching porn is — you guessed it — a grape-flavored popsicle (preferably a kosher one).
Making this matter all the more urgent, it turns out Israelis, on average, spend significantly more time on porn sites than do people of other nationalities — upwards of 14 seconds more per visit, in fact. This may not sound like a big deal to you, but once you consider it often takes a Qassam rocket fired from the Gaza Strip little more than 14 seconds to reach its target in Israel, you immediately see the problem: Porn-distracted security forces might not be able to respond before the cumshot.
Admittedly, I'm not sure how long it takes on average for a member of our military to purchase a popsicle, but that's not the issue here. The issue is porn and, more specifically, why Israel must start blocking it now, before porn studios get the idea of giving away ice cream sandwiches along with their DVDs in an attempt to sway public opinion.
Speaking of public opinion, I'm sure I'm not the only one who was shocked to hear most Israelis don't support the Ministerial Committee for Legislation's proposal to block pornography. I would have thought most of my countrymen would be wise enough to see the need for such a measure — even if it has been a while since they last enjoyed the soothing, thought-enhancing joys of a popsicle.
Unfortunately, it's not just our popsicle-deprived citizenry that is questioning the need for this law. Apparently, now our lawmakers are backing off the idea, as well.
"The position of the ministry was and remains that no content on the internet should be pre-filtered, and that the various ISPs are obligated to inform the customer of the existence of offensive content online and to supply customers with filtering programs for free," the Communications Ministry said in a recent statement.
In addition to completing ignoring the urgent popsicle issue, the ministry's statement is absurd on its face. Of course some internet content should be proactively filtered. Otherwise, we'll always be faced withaccidentally clicking one of those links at the bottom of what's supposed to be a news article, thereby finding ourselves immersed in a slide show about celebrity plastic surgery disasters or the "jaw-dropping" net worth of some irrelevant American dickhead like Bill O'Reilly.
Sadly, even Moalem-Refaeli is softening her stance on porn-filtering now, offering a new version of the bill under which the "obligation of the ISP will be intensified so that [it] will be required to inform the customer by text message and email" about their porn-filtering options as soon as they sign up for the ISP's services.
With all due respect to Moalem-Refaeli, this sort of half measure will never suffice to protect Israelis from the perils of porn — and it certainly won't do anything to put popsicles in our freezers. In fact, in reading the new bill, I couldn't even find the word popsicle in there at all, a clear indication of Moalem-Refaeli starting to abandon her signature issue, just when Israelis most need her to be stout, resolute and snackish.
Here's hoping another revision to the bill is forthcoming — one that will find a way, once and for all, to take porn out of Israeli hands … ideally to be replaced by an Otter Pop.
Ehud Ben-Ari is an Israeli political activist and lobbyist. His past efforts included a proposal under which Israeli parents would be allowed to exchange next-gen video game consoles for cases of lollipops and the Snickers in Every Lunchbox Act of 2007.
Image by M. Wilkes.
Comments are closed.