Jacky Joy Judges, Too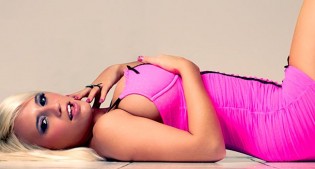 BARCELONA – After receiving a 2012 AVN Awards nomination in the Unsung Starlet category, American adult starlet Jacky Joy got a chance to see how the other half lives when she was invited to serve on the 12-judge panel for the 2013 Galaxy Awards.
"It was a very exciting experience to be on the other side of the table," said Joy. "After experiencing other award shows like the AVNs and MissFreeOnes, I have a greater appreciation of how much hard work goes into the industry. Just seeing the amount of awesome people that are out there pushing the limits of our industry was inspiring."
This year marks the third in which the Galaxy Awards will honor online adult-entertainment artists and their work. For 2013, organizers defined 32 categories: 16 for Spanish artists and 16 for international contenders. Winners will be announced Oct. 6 during a gala ceremony at Barcelona's El Molino theater.
Awards organizers cited Joy's industry experience and online presence as the primary reasons for her selection as a judge.
"I'm very honored that Galaxy Awards chose me and I hope to work with them again in the future," she said.
More information about the Galaxy Awards, including a complete list of 2013 nominees, is available at TheGalaxyAwards.com.
For more information about Joy, visit her official website. Her affiliate program, Jacky Joy Cash, pays $35 per sign-up or 50-percent recurring revenue share.