Judging Panel Set for 'Sexy Cosplay' Competition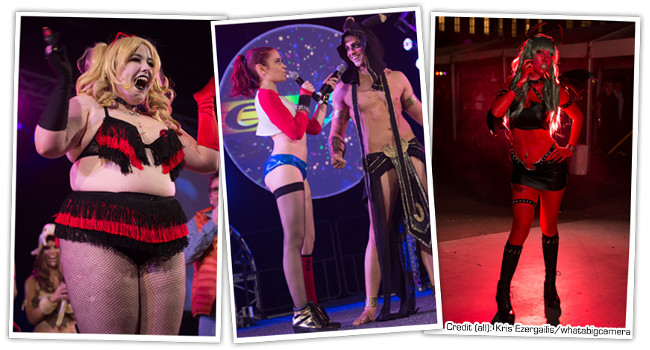 MELBOURNE, Australia – Australian reality-TV personality Jimmy "the Geek" Reilly — best known for his antics on the television series Beauty and the Geek — will serve as a special guest judge for the Sexy Cosplay Competition during Sexpo Melbourne. Reilly will be joined on the panel by Siren Vandoll, who won Sexpo Sydney's Sexy Cosplay Competition, and American adult performer Alana Evans.
Lucie Bee will host the competition.
"The judging panel represents a cross-section of the cosplaying and pop-culture community," Sexpo Manager Bentleigh Gibson said. "We are thrilled that Alana, Jimmy and Siren have joined Sexpo in promoting this competition as a safe and fun way for cosplayers to express their passion in a sexy way."
The cosplay contest debuted at the Sydney show in May. Based on the success of the event, Sexpo's organizers decided to feature similar competitions at the Melbourne, Perth, Brisbane and South Africa shows.
The judging process for Sexpo Melbourne 2016 will differ from that at Sydney: Participants will be evaluated on criteria including audience interaction, a short interview with the host and how well their costume conveys their idea of "sexy."
The winner will receive $2,000 and an all-expenses-paid trip to the next Australian Sexpo Sexy Cosplay Competition. Three heat winners will receive $500 cash, and every contestant will receive a Sexpo show bag valued at $250.
Cosplayers may register at this link, and guests may purchase tickets at this link.
Sexpo Melbourne 2016 will take place Nov. 24-27 at the Melbourne Convention & Exhibition Centre.
For more information about the show, visit Sexpo.com.au.
Comments are closed.