Two Mobile Affiliate Programs Combine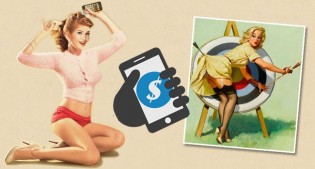 THE HAGUE, Netherlands – After working in tandem for a year, two formerly independent mobile adult traffic programs have combined their sites and Android applications to form a new company.
Mobile Cashout is the joint corporate identity for the companies formerly known as MobileTubes and RW Cash. The new entity offers the combined market coverage of both brands, allowing affiliates to monetize mobile traffic from countries including Australia, Austria, Bosnia, Brazil, Croatia, France, Germany, Greece, Hungary, Italy, Mexico, the Netherlands, Romania, Russia, Slovakia, Slovenia, South Africa, Spain, Sweden, Switzerland and the UK.
"It's very exciting news for our partners, as RW Cash's proven and exclusive Android applications and MobileTubes' experience in non-Android and white-label solutions are the perfect match," said Oliver Crane, who manages the new brand. "This alliance will not only create an ideal all-in-one solution for our partners, but will assure they get the highest cash-out for their traffic."
MobileTubes affiliates will already be familiar with the analytics and marketing tools the new company's platform offers. In addition, the all-new Mobile Cashout admin panel is very similar to the one MobileTubes offered.
"MobileCashout is all about keeping things easy for affiliates while maintaining performance at the heart of the project," Business Development Manager Fran Plasencia said. "The MobileCashout genius link allows partners to send all their traffic to one target URL, and the system will automatically optimize the traffic depending on a variety of parameters, making sure the traffic is sent to the highest-converting exclusive solution.
"We don't just want to redirect traffic," Plasencia continued. "We want to make sure our partners' traffic goes to products exclusively tailored and constantly optimized and tested to guarantee we stay one step ahead in the fast-changing landscape of the mobile industry."
The company pays 65 percent of gross revenues, less payment processing fees and costs, chargebacks, refunds, taxes, levies and other charges.
For more information, visit MobileCashout.com.
Comments are closed.