Mobile Payment Options for Latin America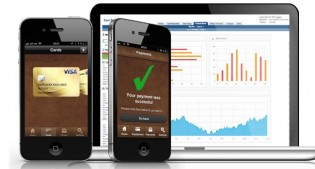 FRANKFURT, Germany – iCushy, a mobile payment application developed by internet payment services provider EPG Bill, has expanded its payment options in Latin America by adding AstroPay Card.
AstroPay is a secure pre-paid credit card that may be loaded over the counter or via a bank account. The cards allow users to pay for online purchases using the currency that is most comfortable for them without revealing personal information.
iCushy makes AstroCard payments available to merchants with mobile customers in Brazil, Colombia, Mexico, Uruguay and Chile.
"We are happy with recent addition of AstroPay Card payment within iCushy in Latin American markets," said EPG Bill Chief Executive Officer Christian Diegelmann. "We now offer an additional user-friendly and easy-to-integrate billing method for merchants looking to expand their mobile monetization funnel.
"Not only does the iCushy app offer multiple transactional and operational efficiencies [that are] difficult for merchants to achieve with other forms of mobile billing, but [the cards] also add value services," he continued. "For example, payment with AstroPay Card will certainly enhance [a mobile website's] monetization potential and popularity in the mass-market.
"iCushy represents a significant shift for merchants to conveniently and efficiently monetize mobile users, regardless the traffic source, with comparatively lower transaction fees compared to carrier billing," Diegelmann concluded.
More information about iCushy is available at iCushy.com or via email from the sales team. Company representatives plan to man a show-floor booth during the upcoming European Summit, scheduled to take place Sept. 24-27 in Budapest.
Comments are closed.