Money at Your Feet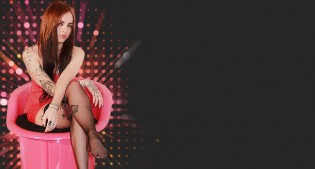 ITALY – An affiliate program once aimed primarily at Italian webmasters has opened its doors to the entire world.
Launched in 2008 as PiediCash, the program has been expanded in scope, redesigned and rebranded Feet4Cash. The people behind the program and its core focus remain the same.
"Our foot fetish website network was put together by two guys totally passionate about foot fetish," one of the team said. "By shooting and creating our own content, we can guarantee high-quality photos and videos, really exclusive content and regular updates — exactly what real foot fetish seekers want to find.
The Feet4Cash network encompasses 16 websites with non-nude foot fetish models. In addition to appearing on group sites, many of the models have their own personal sites, as well, providing an option for affiliates who promote solo-girl material.
The network offers a variety of sub-niches that are popular with foot fetish fans, from dominant models in sheer nylons to teens stripping off knee socks.
Affiliates receive a 50-percent recurring revenue share.
Comments are closed.