Nemo McAllister, AndyMike Assume New Roles at Panorama Pacific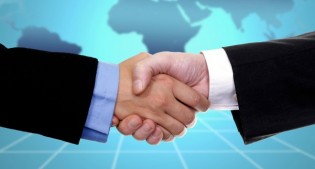 LONDON – Panorama Pacific Ltd., parent company of affiliate programs zBUCKz and GlamourBuckz, has appointed former Vice President Nemo "Fishy" McAllister company director. McAllister replaces founder and owner Daniel "DannyZ" Kaufman, who stepped down last week after relocating to the U.S. and taking a management position with Gamelink parent company eLine.com.
In addition, Panorama Pacific, which got its start on the gay side of the adult online industry with zBUCKz, hired industry veteran AndyMike to manage the GlamourBuckz program. GlamourBuckz focuses on softcore heterosexual content.
"Fishy has been with the company for the past nine years and been the visionary force behind zBUCKz and responsible for much of our companies' growth," Kaufman said. "It is a natural progression to let Fishy steer the ship. I know he has some very exciting plans for 2014 that will bring continued growth for our content partners and affiliates alike.
"It has been great running the company with Fishy for the past nine years, but I reached a stage where I felt I needed some new challenges," he added. "Believe me, I wouldn't put my baby in just anyone's hands. There is no one more qualified then Fishy to run our programs, and I couldn't be more delighted he accepted the position."
McAllister started his adult career in 2003 as an affiliate webmaster. He joined the zBUCKz team in 2005.
"I am very excited to take on the challenge of company director for Panorama Pacific," he said. "I look forward to working with our existing and new partners and affiliates to ensure that our company is even more successful in 2014 and beyond."
McAllister may be contacted by email.
Comments are closed.