Nicholas Hörger Named Vice President of Sales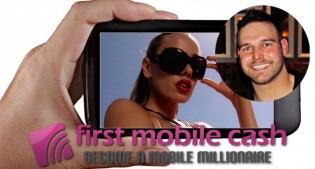 BRATISLAVA, Slovakia – Mobile affiliate program First Mobile Cash has appointed Nicholas Hörger vice president of sales. Hörger will lead a growing team focused on monetizing traffic in European Union markets in addition to overseeing new business development and affiliate relationships.
"I'm really proud to finally welcome Nicholas on board," company director Rene Pour said. "Nicholas has an excellent combination of skills, expertise and contacts in the adult industry that will strengthen the team and drive the strategy to further build our position in new territories and verticals."
Prior to joining FMC, Hörger managed a variety of project for Manwin.
"First Mobile Cash is a very exciting place to be," he said. "It's growing fast, has solid foundations in place and is run by smart people with an abundance of energy. I'm delighted to join the team and look forward to ensuring the sales division delivers against its potential and takes our business to new heights."
First Mobile Cash specializes in providing billing methods, including direct carrier billing, in Eastern and Western Europe and Scandinavia. For more information about the company, visit FirstMobileCash.com.