Regulatory First: ATVOD Forces Closure of UK Adult Website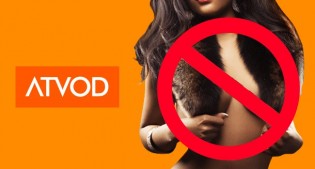 LONDON – For the first time since its formation in March 2010, the Authority for Television on Demand has barred an adult website from providing online video-on-demand services and forced the site's host to suspend service to the site.
ATVOD is a non-governmental entity empowered by the UK government's official communications regulator, the Office of Communications, to ensure television and online broadcasters comply with all statutory and regulatory requirements. The agency's powers are fairly broad, including not only the ability to determine what constitutes an on-demand broadcast, but also the authority to enforce broadcast laws under Ofcom oversight. On-demand services that defy ATVOD orders are subject to criminal prosecution.
On Nov. 15, ATVOD forcibly removed UK-based adult entertainment website JessicaPressley.com from the web after determining the site did not take sufficient steps to protect minors from viewing hardcore pornography. Operator JP Media, owned by British adult performer Jessica Pressley, has been barred from operating any on-demand service in any medium. According to ATVOD, the enforcement action resulted from JP Media's failure to comply with an ATVOD directive.
Pressley was not available to comment about whether her website would return. In order to comply with ATVOD's rules, the site must confine all explicit content in a "walled garden" that is impervious to anyone younger than 18 or remove all hardcore material.
A second porn supplier, S Hilder, operator of the website PleasuringHerself.com, also was the subject of enforcement action. Pleasuring Herself voluntarily disappeared from the web, and the domain name subsequently went up for auction at GoDaddy. Bidding opened Monday at $60. The auction is scheduled to end Dec. 22.
According to ATVOD, each website broke UK law in two ways:
They allowed any visitor free, unrestricted access to hardcore pornographic video promotions and/or trailers or still images featuring real sex or masturbation in explicit detail.
Access to the videos was open to any visitor who paid a fee. As the services accepted payment methods — such as debit cards — which can be used by consumers younger than 18, ATVOD ruled that each service had failed to put in place effective access controls.
"The action taken in relation to the provider of the Jessica Pressley service is the first of its kind and demonstrates that the ATVOD rules that apply to UK video-on-demand services are backed by effective enforcement procedures," ATVOD Chief Executive Pete Johnson said. "We will continue to take robust action to ensure that UK operators of regulated VOD services comply with rules designed to protect children from harmful content, but we are not complacent and will continue to monitor relevant services and act as required.
"Our enforcement activity over the past two years has sent a clear message that UK providers of hardcore pornography on demand must take effective steps to ensure that such material is not accessible to under-18s," he added. "Asking visitors to a website to click an 'I am 18' button or enter a date of birth or use a debit card is not sufficient. If they are going to offer explicit sex material, they must know that their customers are 18, just as they would in the offline world."
ATVOD is able to take such action only against website operators located within the UK. Most websites that offer hardcore pornography operate from outside the UK and therefore fall outside ATVOD's authority. The agency hopes to expand its enforcement sphere to encompass any content accessible within the UK's boundaries and already has briefed Ofcom and other governmental insiders about potential means of accomplishing its goal.
"We believe more should be done to protect UK children from porn websites operating from other countries, which may be unregulated," ATVOD Chairwoman Ruth Evans said. "It is surely time to think about more imaginative ways of ensuring the safeguards ATVOD institutes around UK services are replicated for hardcore porn websites accessible in the UK, but operated overseas. We have shared our thoughts on what might be done with policymakers within the UK and at the European level."