Vast Majority of UK Web Users Opt Out of Filtering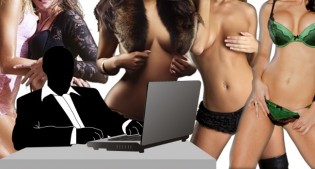 LONDON – Nearly all broadband internet users in the UK — 96 percent — opt not to use the automatic content filters internet service providers were required to implement late last year, according to a new report from regulator Ofcom.
Prime Minister David Cameron shoved the mandate through Parliament in late 2013, arguing the filters were necessary to protect children and families from pornography and other potentially "harmful" material. The filters are "on" by default; internet users who wish to have unfettered access to the World Wide Web must specifically request their ISP remove all or part of the block.
Ofcom derived its figures from data about only new customers, all of whom are required to choose whether or not to filter at the time of service activation; however, the regulator estimates data for existing customers would indicate a similar uptake rate. The report also notes about 42 percent of UK households with children had implemented some form of content blocking on their own before the filtering law took effect.
The report — second of three Ofcom will file by early 2015 — also indicates BT's filters are the most aggressive among the four largest ISPs, denying access to all 14 categories of content the government deems potentially inappropriate for children. TalkTalk removes content in 12 categories, Sky filters nine and Virgin filters only six.
A full two years before filtering became mandatory, critics lambasted the effort. A 2012 study of public attitudes about filtering determined most parents in the UK did not support mandatory filtering, and the government itself tried to back away from the notion in late 2012.
Once Cameron's filtering law went into effect, flaws in the system became all too apparent, as critics had warned. The filters under-blocked known pornographic websites while accidentally blocking sites belonging to members of Parliament, libraries, charities, educational institutions and other non-threatening sources of information.
According to filtering watchdog Blocked, current ISP-level filters block almost one in five websites from UK viewers.
Comments are closed.