How to Optimise Your Landing Page to Maximize Conversions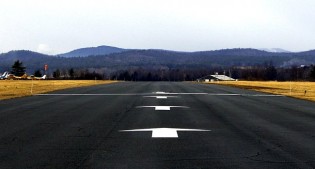 By Matthew Pitt
WINDSOR, England – A high-converting landing page is an essential requirement for any successful online business. Whether you acquire traffic through organic search, pay-per-click marketing or affiliates, having a well-optimised landing page could make or break conversions.
There's no better time to optimise your site than right now. The smallest change could make a huge difference. Here are my top pieces of advice.
Maintain consistency. From your ad campaign to your SEO copy and recognisable imagery, maintaining brand continuity across all marketing channels is a sure-fire way to ensure your visitors have a smooth user experience. Not only will this help achieve a strong search engine ranking, but reinforcing your brand across all elements also will achieve strong brand recognition — meaning visitors will remember your site, return and convert.
Think relevance. Following on from the last point, relevancy should be high on your priority list. Attractive images and keyword-heavy, rich copy are great, but are they on target with your brand's message? Feature imagery and text that is appropriate for your target demographic. Similarly, stuffing copy with non-relevant keywords just because they rank well will not be of any benefit.
Remember: Colour matters. Whilst your imagery should be relevant, so should the colours you use on your landing page. For casual-dating sites, reds and blacks may be the first palette options that come to mind. If you're placing an emphasis on female acquisition, though, consider using less aggressive colours such as bright pinks and whites. Do some research into colour psychology to learn more and adapt colours depending on your target audience to achieve a good return on investment.
Make registration forms a central feature. The primary objective of your landing page is to maximise conversions. If you don't already, place a strong focus on your registration form to maximise click-to-registration rate. This could mean making your registration form bigger or moving it to a different position on the page. Test different call-to-action words and colours for the "join now" registration button to see which achieves the highest conversion rate.
Last but not least: Remember the best way to maximise your conversion rate is never to stop optimising. Follow these simple steps today and 2014 could be your best year of business yet.


Matthew Pitt is operations director at WhiteLabelDating.com, where he is responsible for international strategy. Pitt has more than 15 years of digital experience and has worked extensively in the dating industry.
Launched in 2003, award-winning WhiteLabelDating provides the software, membership database, customer care, infrastructure and out-of-the-box dating solution for more than 10,000 dating sites worldwide. Webmasters, affiliates and publishers provide the brand, design and marketing, and WhiteLabelDating takes care of the rest.
Comments are closed.