'Paxum for Affiliate Payouts' a Growing Trend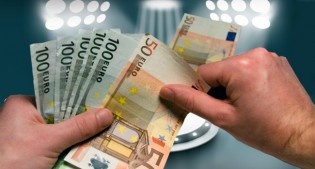 STOCKERN, Austria — PartnerCash has become the latest adult program to add Paxum's global e-wallet as a payout option for affiliates.
Montreal-based Paxum is a popular payout option for adult industry webmasters. The company offers a cost-effective method for sending and receiving money instantly, worldwide, using only an email address.
"We are very pleased that PartnerCash affiliates can enjoy their payouts through Paxum," said Paxum Business Development Manager Ruth Blair. "We have enjoyed getting to know the PartnerCash crew over the past few years, and we think it's great to be doing business together."
Known for distributing adult content in the German-speaking market, PartnerCash recently expanded its operation to North America. Anchored by the mega-site Saboom.com, the program offers a total of 30 revenue-generating websites that pay 2.5 euros per lead, 30 euros per sale or a 25-percent recurring revenue share.
"After listening to our webmasters requests and concerns, PartnerCash is proud to announce that Paxum is now one of the available payout methods for all affiliates," said PartnerCash Chief Executive Officer Christoph Pass. "Paxum is one of the most preferred payout options among North American affiliates, and we're looking forward to a great future collaboration."
Comments are closed.