New Platform, Tools for Monetizing Mobile Traffic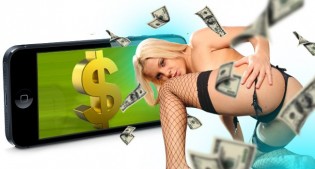 MADRID – Although the mobile web took a while to catch on, the percentage of traffic, and therefore revenue, mobile users now represent is significant. More important, the number of mobile consumers of adult content continues to grow.
Monetizing mobile traffic is not as easy as it seems. Mobile technology improves at a rapid pace, and mobile users can be demanding. If delivery platform and content don't keep up with their expectations, they quickly move on.
However, as a spokesperson for mobile affiliate program CoolMobile points out, "If you have a [traditional web]site with mobile traffic, you can make a lot of money. Don't throw your visits into the trash and miss out on easy profits."
CoolMobile maintains 10 mobile sites in a variety of languages, optimized for payment and interest groups in specific countries.
"We cover more than 100 countries already and add more every day," the spokesperson said. "Our new platform optimizes for the best conversion at the time, in any country. Remember, mobile traffic optimization is more than 3G or Wi-Fi, and we have the best formula."
Affiliate tools also make a difference, he noted. While some old favorites — like banners and text links — probably will continue to work forever, designing new ways to catch surfers' attention is especially important on smaller mobile screens.
"Our tools allow you to sort by geographical are, operating system, etc., and then send us just the traffic you decide to send," the spokesperson said. "The tool will make your job easy so you can start making money — and our real-time stats allow you to see how your campaign is working and make adjustments right away."
CoolMobile pays new affiliates at least 60-percent revenue share, with the potential to increase their share to 80 percent. A 10-percent override on the sales of referred webmasters is part of the package. The program accepts traffic from blogs, pay sites and tube sites, and will create customized collateral materials upon request.
Comments are closed.