Porn Leaves French Men Feeling Inadequate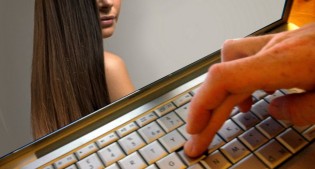 PARIS – Porn may be arousing, but evidently it's not good for the male ego. A recent survey by polling organization IFOP discovered 34 percent of French males aged 18-24 developed insecurities about their penis size after watching X-rated movies.
The survey also indicated the older a man is, the less subject he is to the penis-comparison phenomenon: Among French men 65 and older, only 14 percent felt inadequate.
Averaging results across all age groups produced a penis envy percentage of 24.
Ninety percent of the men involved in the survey admitted watching porn.
"If the French maintain a certain distance between reality and the plastic 'out of the ordinary' presented in porn movies, the sight of the over-sized male organs can increase anxiety among young men," the IFOP survey concluded.
Of course, the French may not be imagining their equipment is subpar. A 2012 survey revealed, on average, French men's penises are smaller than those belonging to their counterparts in the UK, Sweden and Germany.
The French should take heart, though: The same survey revealed the typical French penis is bigger than the typical American penis.
Comments are closed.