Puffier than Ever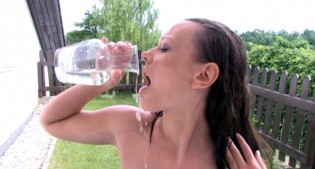 PRAGUE – In the five years since its launch in 2008, the labia-fetish website Wet & Puffy has matured and started a family. First it added membership sites WeLikeToSuck.com and WetAndPissy.com, and then W&P tied everyone together with an affiliate program: Puffy Cash.
Now the folks behind the operation have added PuffyNetwork.com, a portal displaying some of the best material from all three membership websites. According to a spokesman for the operation, Puffy Network offers thousands of hours of exclusive, high-definition video and pictorials in boutique niches.
"When we started WetAndPuffy.com, we really had no idea it would become so popular so quickly," said Puffy Cash spokesman Wayne. "Instead of starting with an affiliate program and a network pay site, we began with our focus on one particular pay site. That success has now led us to create additional sites, an affiliate program and now the crown jewel of our efforts, the all-new PuffyNetwork.com website."
Membership at PuffyNetwork.com includes access to Wet & Puffy's original content focused on close-ups, sex toys, hardcore sex and pussy pumps. It also includes access to the two sister sites. Wayne said other websites are "already in the pipeline" and soon will join the lineup.
"We got our start during the free porn era and understand that modern pay sites must accommodate every fan by providing clear proof of the value to becoming a paying customer," he said. "With Puffy Network, fans can see right away that we are proud and excited about the content we offer because it provides a level of intensity and clarity that can't be found for free anywhere else."
Puffy Cash works hard to make benefits just as clear to affiliates, Wayne said. The program pays up to $25 per sale or 50-percent recurring revenue share. Custom marketing materials and personalized assistance are available upon request.
"We are here to serve our fans and our affiliates," Wayne promised. "When you contact Puffy Cash, you always have a member of staff available or can directly interact with the owner. That's an important part of our success so far and one we plan to continue long into the future."
Comments are closed.