Repressive Pakistan Loves Gay Internet Porn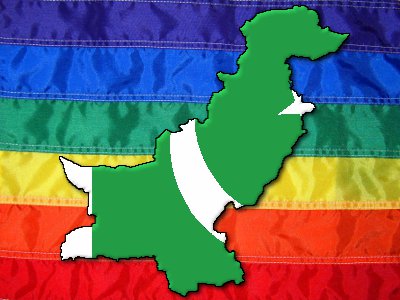 By G. Zisk Rice
CYBERSPACE – Pakistan is one of only eight countries in the world where homosexuality remains punishable by death, according to the United Nations Office for the Coordination of Humanitarian Affairs. Despite the severity of the penalty — or perhaps because of it — new data from Pew Research and Google Trends reveals the conservative Muslim nation is responsible for more Google searches for gay porn than any other country on Earth.

According to the Pew Global Attitudes Project, only 2 percent of Pakistan's 140 million people answered in the affirmative when asked "Should society accept homosexuality?" That's not surprising in a population composed primarily of conservative Muslims, among whom even discussion of the concept of homosexuality is forbidden. What is surprising is that among the leading adult search terms in Pakistan are "shemale sex," "teen anal sex," "man fucking man" and "gay sex pics," according to Google Trends. (Only Kenya, another gay-intolerant nation, outranks Pakistan for searches of the term "gay sex pics.")
Most surprising of all, the majority of gay web searches do not originate in the more cosmopolitan cities like Lahore and Karachi, but instead in Peshawar, one of the most conservative provinces.
How can this be? Is the entire nation of Pakistan mired in a whirlpool of duplicitous self-loathing and denial?
Not exactly, according to humanitarian workers in the country. According to some experts, an extreme, cooperative spirit of self-preservation allows Pakistani men to consider themselves straight even when their primary physical attraction is to other men.
Farahnaz Ispahani, an expert in Pakistani minorities at the Woodrow Wilson International Center for Scholars and a former member of Pakistan's parliament, told Mother Jones that men's relationships with both other men and women, especially in ultra-devout areas, are "complicated."
"The real love [devout Muslim men] can have that most of us find with a partner, they find with men," Ispahani said. "They mostly see their wives as the mother of their children."
At the same time, she said, even the most devoted of relationships among men must be secretive, because the political environment in the country is such that anyone perceived as outside the norm could face severe repercussions.
"Religious extremism is at a height today," Ispahani told Mother Jones. "Hindus are being forced to convert, Christians are being burned alive — there's very little personal safety for those seen as 'the other.' So what do [gay Pakistanis] do? They turn to pornography because they can't live their lives openly."
Homosexuality in the Arab world is nothing new. Long before conservative Islamic clerics took over Pakistan's government and outlawed discussions about any topic considered "inappropriate" — especially sexual topics and those about the role of women — countries like India and Pakistan enjoyed a literary tradition that celebrated homosexual sex.
"So very often, any attempt to open a dialogue in the Arab region is branded as some 'Western conspiracy' to undermine traditional Arab and Muslim values," Shereen El Feki, author of Sex and the Citadel: Intimate Life in a Changing Arab World, told Mother Jones. "The reality is that long before the West was talking openly about homosexuality, Arabs in particular were writing about this very frankly. Our history has come to be rewritten by Islamic conservatives."
Comments are closed.